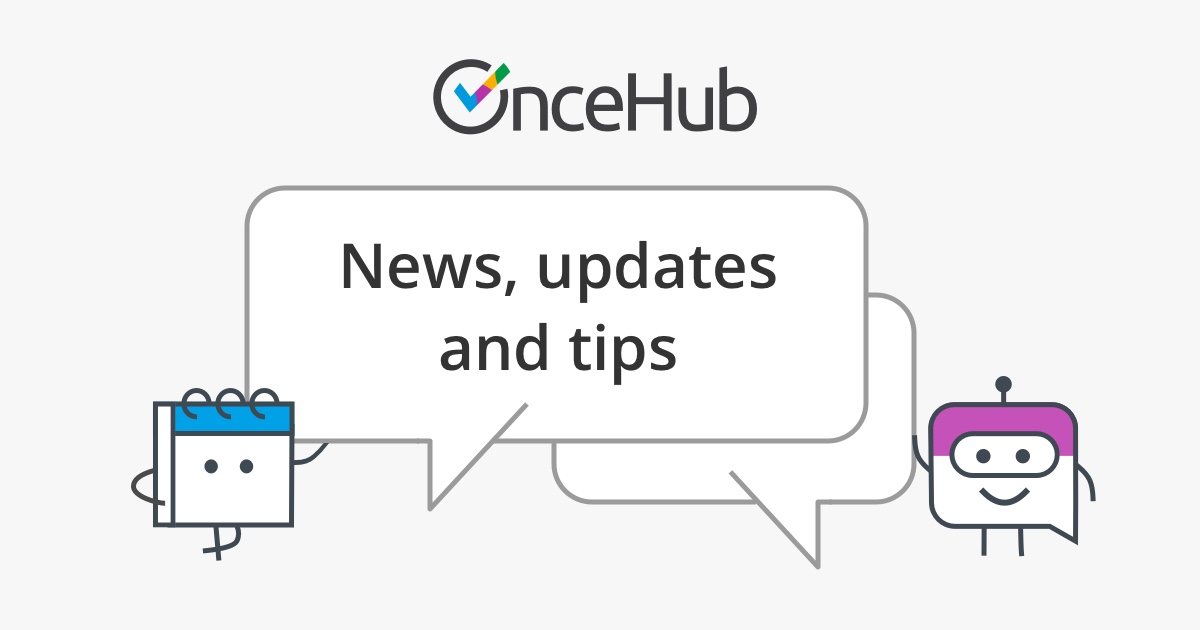 Over the years, the brains behind ScheduleOnce have worked hard to add and refine all the features necessary to provide a complete out-of-the-box scheduling solution that fits your business needs. Offering a comprehensive and feature-rich solution is one thing, but laying it out in a simple and intuitive way for users to understand and effectively implement is the real challenge.
With ScheduleOnce 8.0, we will be introducing a completely redesigned interface that simplifies setup and user management, allowing you to focus on what really matters.
Simpler Setup
We have rebuilt our interface to clarify the relationships between booking pages, event types and master pages. These three entities are now grouped together in the main setup page.

When drilling down into any of these entities, there is now an overview screen, allowing you to quickly see the associations between the different entities. This remodeling makes it easier for you to configure new scheduling scenarios, as well as manage existing ones.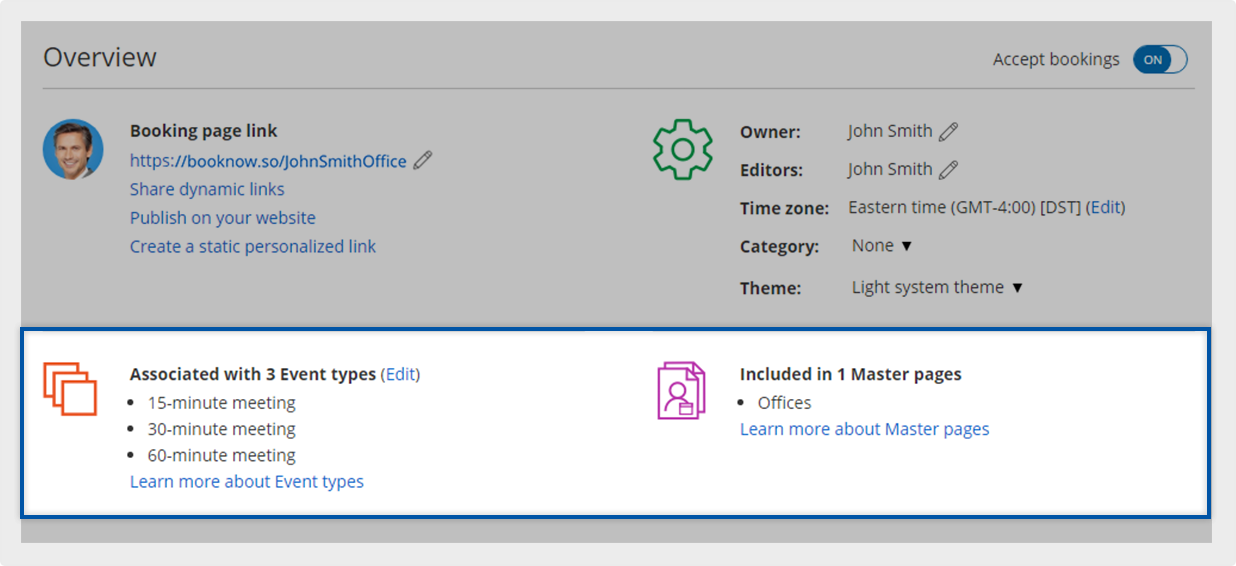 Another improvement streamlining configuration is the new side bar. This menu provides quick access to integrations and tools, allowing you to easily build the optimal configuration for your specific business needs.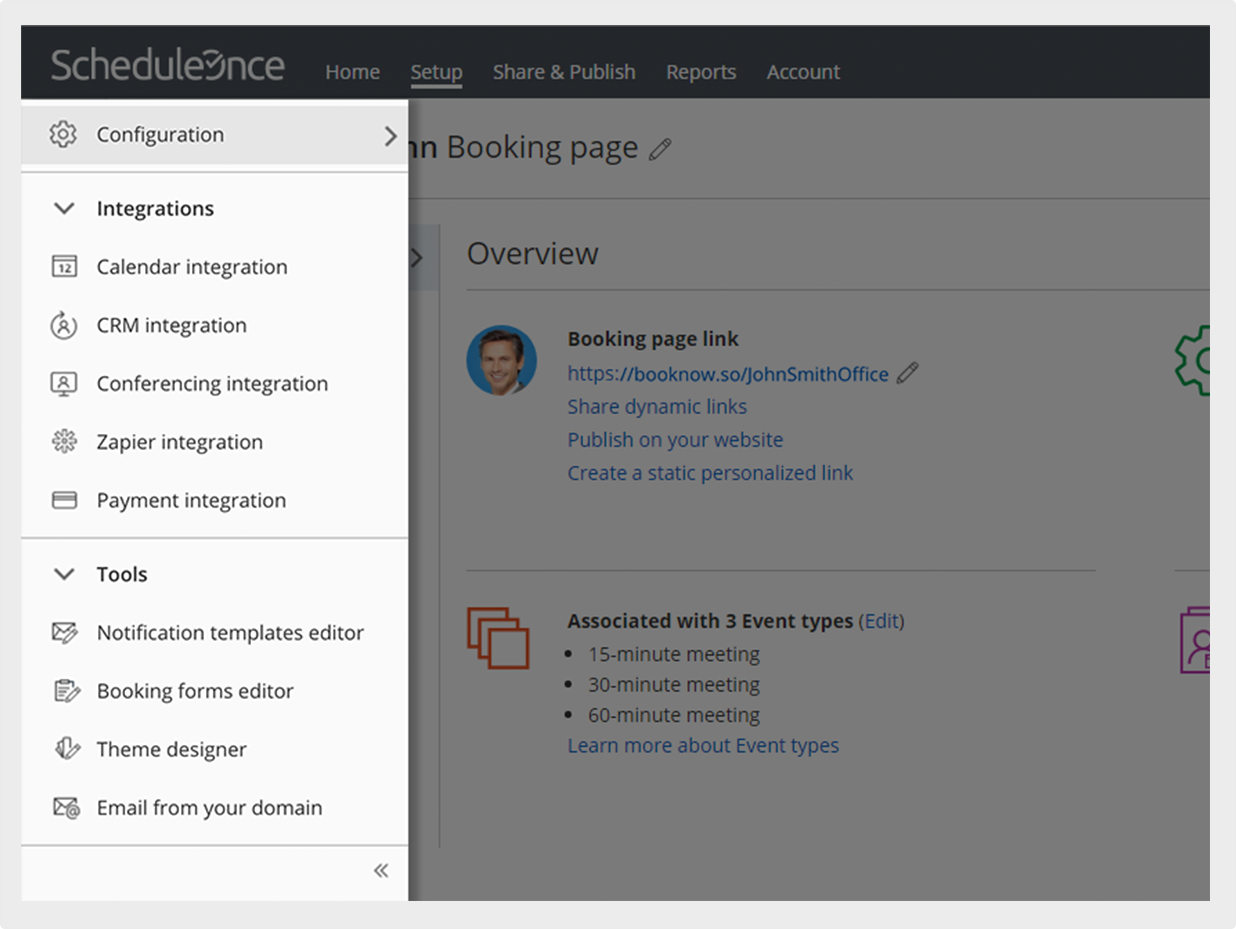 Simpler user management
Our user management has also undergone a facelift. All your personal settings are now consolidated under your profile. Each user can now add a profile picture, making it easier for admins to manage a long list of users.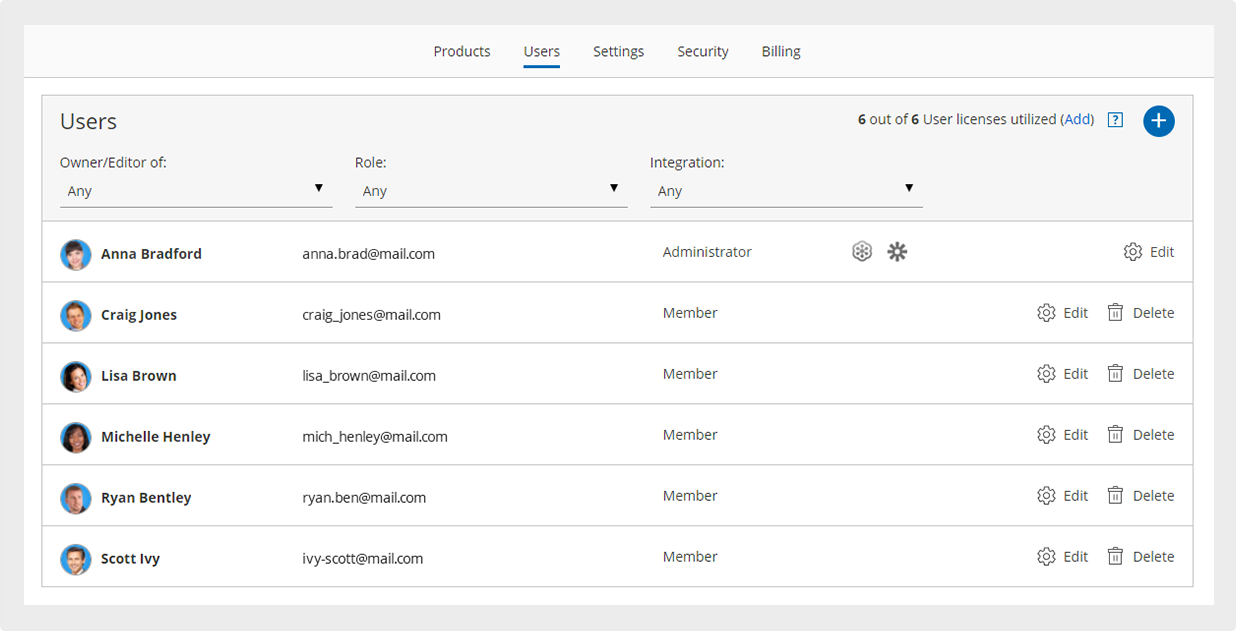 We have also made it easier to assign or change booking page ownership. Ownership can now be managed directly from the relevant booking page rather than from the users tab.
Reach your customers
In addition to simplifying set up and user management, we have also made it easier for you to promote your booking pages. The main menu now includes a share and publish tab, which brings together options for integrating scheduling into your website, web forms, campaigns, and emails. All the share and publish options are now centralized in one place so you can quickly access the links and embed codes you need to reach your customers.

In ScheduleOnce 8.0 we will also be introducing new important branding features. We have developed a theme designer that can be used to customize the look and feel of your booking pages. You can customize our out-of-the-box system themes or create your own themes to reflect your branding. Customers who schedule with you will have a seamless experience, resulting in more bookings and higher conversion rates.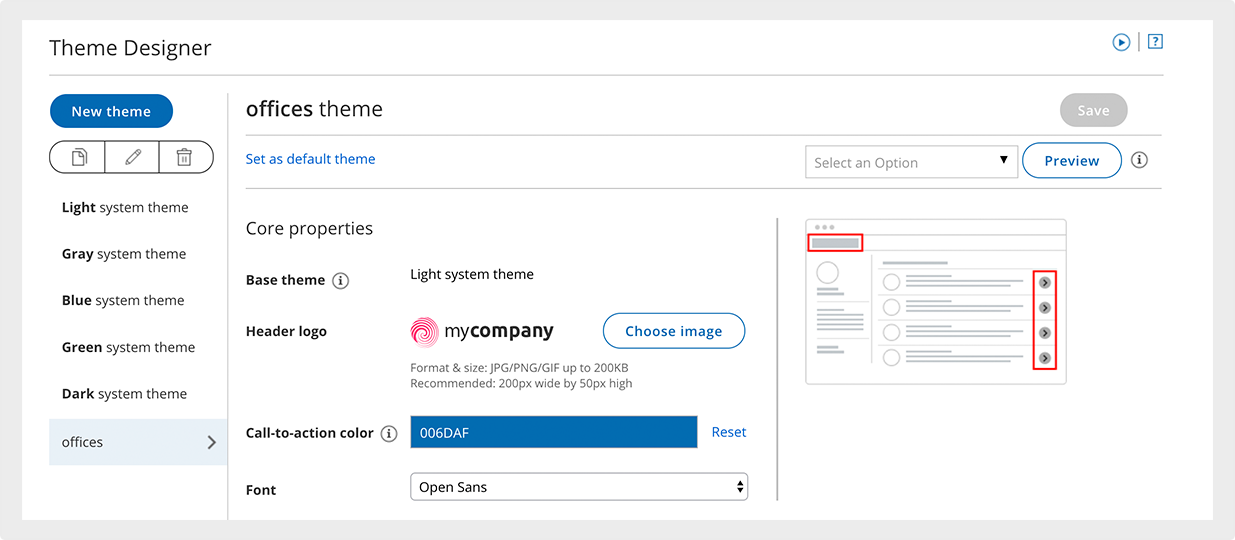 Scheduling for all
We're committed to providing a great experience to all our users. Our new interface is ADA compliant and follows the internationally recognized best practices in Section 508 of the U.S. Rehabilitation Act and the Web Content Accessibility Guidelines (WCAG) 2.0 Level AA.
Can't wait for the launch?
We can hardly contain our excitement for ScheduleOnce 8.0! Stay tuned for more details in the coming weeks and get ready for the launch!