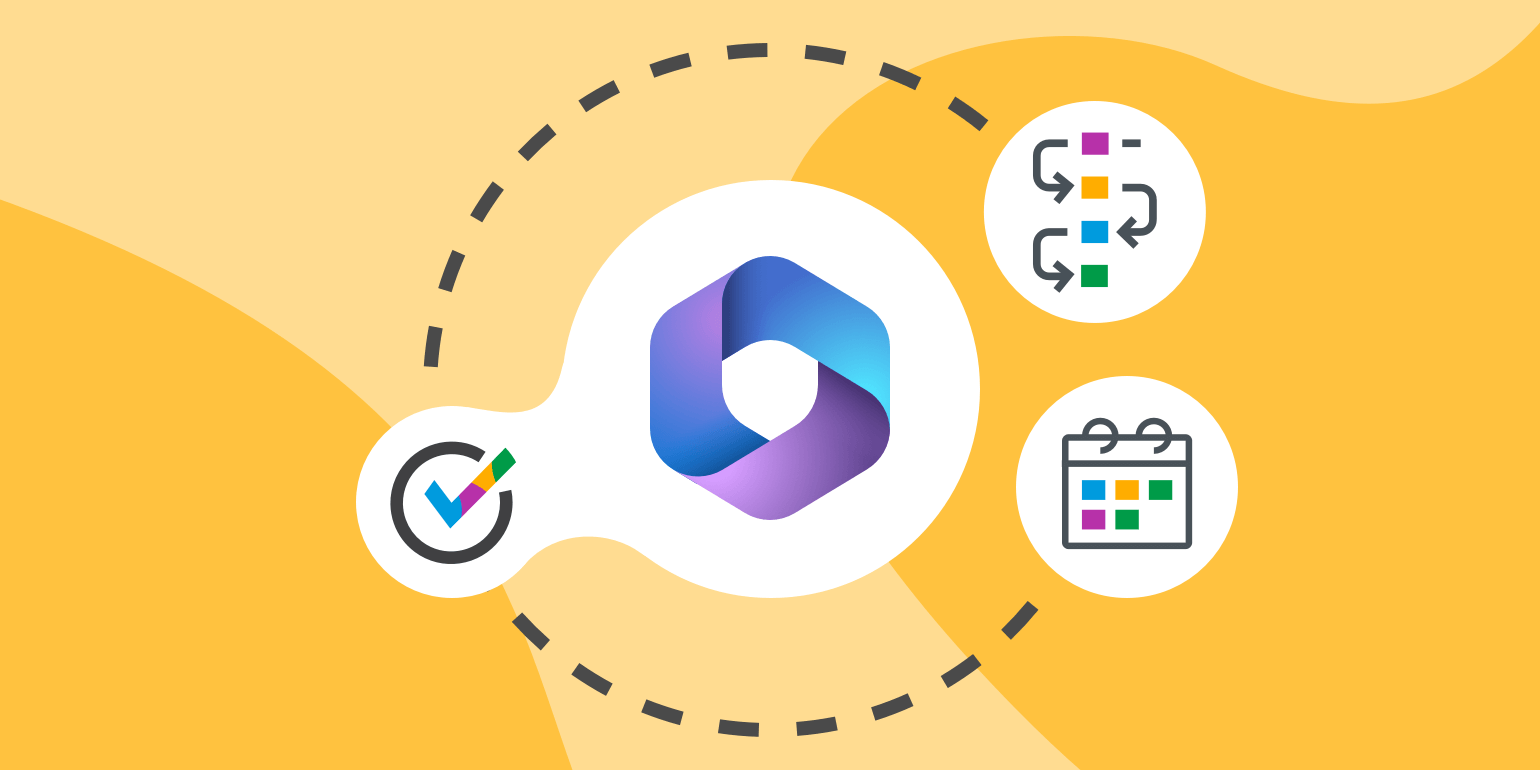 Microsoft 365 and Teams are enormously popular applications that have helped people accomplish great things and provided reliable infrastructure to expedite processes and grow at scale. By integrating with organization's existing Teams and Office 365 setups we ensure that they can continue making efficient use of the tools while upgrading the way they build their meeting journeys and maximize their engagement opportunities and prospects.
OnceHub integrates with Microsoft Outlook & Teams scheduling software
OnceHub scheduling software's Microsoft integration provides a powerful solution for streamlining and enhancing scheduling processes. By seamlessly integrating with Microsoft tools such as Outlook and Teams, it offers numerous benefits that can greatly assist with scheduling tasks. The scheduling software integration allows users to sync their calendars, ensuring up-to-date availability information and avoiding double bookings.
It enables the creation of personalized scheduling links that can be easily shared, allowing external parties to effortlessly book appointments based on the user's predefined availability. The OnceHub appointment scheduling software integration also facilitates automatic reminders and notifications, reducing the chances of missed or forgotten appointments. With OnceHub's Microsoft integration, scheduling becomes a seamless and efficient process, saving time, minimizing conflicts, and enhancing overall productivity.
Choose the calendars you want to share with our Microsoft appointment booking system
You can choose which calendar to share and with whom in one of our favorite applications of our Microsoft integration. Many of us use various schedules and calendars to plan out our daily activities. Maybe you prioritize your appointments based on relevancy or rate them according to urgency. With our connection, you retain complete control over who sees what calendar and can set precise availability restrictions
Our booking page's outstanding feature is that it receives input from a variety of sources. You can display your availability (or lack thereof) to others with OnceHub's Microsoft calendar interface, and you can let prospects choose times that are practical for both of you. The ability to open up your schedule and reduce the back and forth to a few simple clicks is a game-changer for the booked and busy since there's nothing quite like running into brick wall after brick wall when trying to organize a suitable day and time.
Put the power in your prospect's hands with Outlook appointment scheduler
With OnceHub's appointment scheduling software integration with Microsoft 365, you can be confident that everything you need to be informed about will be sent your way and made available to you so that you may fulfill your obligations as effectively as possible. Similar to the bi-directional input, this also means that your prospects are informed appropriately, and you can manage who receives notifications and when they are issued in your outlook appointment scheduler. In a society where time is money, it is crucial that crucial information is appropriately communicated to people. Lean on the notifications and organize your communications so that everyone is kept informed at all times if anything is significant; else, it definitely deserves repeated.
A session will be created specifically for each booking you receive, but we've also included a function that makes pooling and group sessions considerably simpler. Sometimes it is unnecessary to communicate information in numerous one-on-one conversations, and a group chat can instead benefit from a pooled session. The chance to invest the resources you would have used in repetition by pursuing that next lead is freed up when you create engagements or scheduled meetings that can be attended by many persons. People who run webinars and group forums will find this feature of OnceHub's Microsoft 365 integration to be a huge help because guests will receive the right information as they schedule time with you.
Avoid cancellations with Microsoft appointment booking system
Although cancellations are unpleasant, they do occur. In the days before the internet, there were instances in which you might already be at the venue when you learned of a cancellation and were looking at a newly planned time slot. As a result of our integration with your Microsoft Calendar, you can now plan ahead and rearrange your commitments to make the most of your day, missed engagements included.
Why you should use the OnceHub Microsoft integration for your meeting scheduling system
Microsoft 365's scheduler and calendar also offer features to simplify scheduling and improve productivity. Users can create recurring events, set reminders, and share calendars with colleagues or external stakeholders, facilitating efficient coordination and ensuring everyone stays on the same page. The meeting availability view allows users to easily identify overlapping commitments or find suitable meeting times, reducing scheduling conflicts and optimizing time management. When crucial information is presented this way, users get a bird's eye view of their obligations and can easily prioritize and deduce where their attention is need most and how they can make the most of their day.
OnceHub's integration with Microsoft's appointment booking system provides a high level of customization and personalization. Users can tailor their calendars to display the information that matters most to them, such as color-coding appointments, setting preferred time zones, and customizing calendar views. This flexibility allows individuals to adapt their calendars to their specific needs and preferences, enhancing productivity and organization.
Microsoft appointment scheduling software
To get started on integrating your Microsoft 365 with OnceHub appointment scheduling software and consolidating all of your scheduling and administrative needs in an intuitive and comprehensive way, sign up for free today to enjoy smarter scheduling.