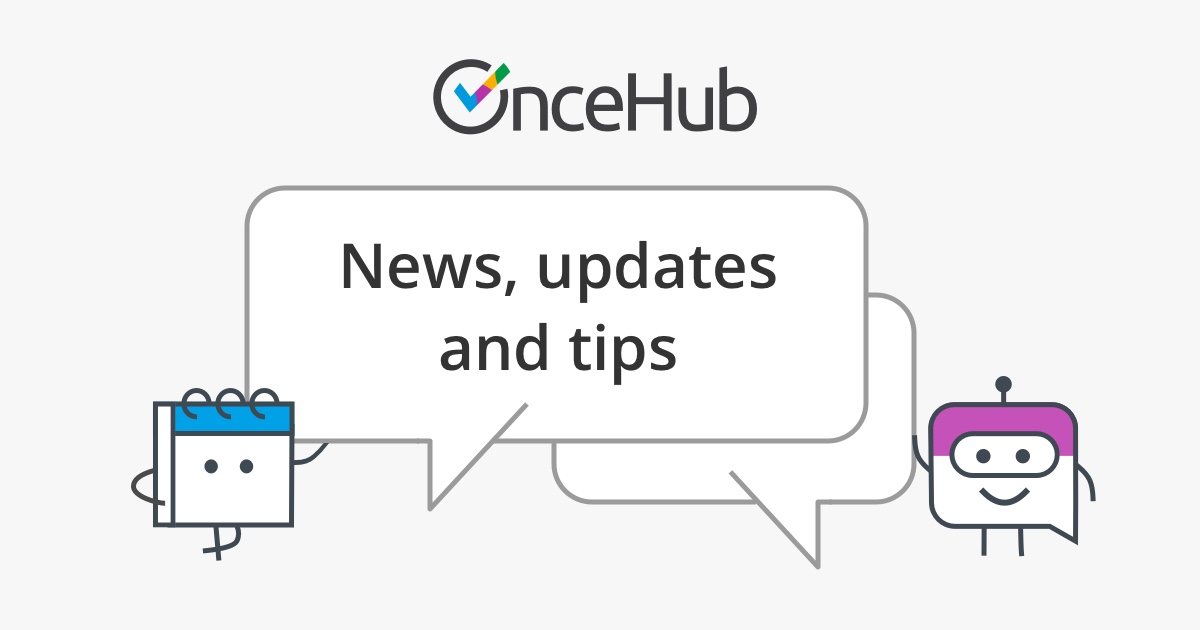 We are happy to announce that ScheduleOnce 8.0 will be released on September 2nd.
For this release, we have completely revamped our platform to improve your user and customer experience. You can read about the new features in our previous blog posts on the new customer front and the new user interface.
The release will start on September 2nd at 12:00 AM Saturday (midnight between Friday and Saturday), Eastern US time. Since this is a major release, we expect downtime of 180 minutes and service may be intermittent for up to 24 hours thereafter.
We will do our best to make the migration to 8.0 as seamless as possible. Your account, booking pages and master pages will be automatically upgraded to ScheduleOnce 8.0. We also want to give you a heads up to a few process and design changes that you should be aware of and be ready to review when the release is live:
Booking page themes will be updated
All of your booking pages and master pages will be automatically updated with new out-of-the-box themes. This includes all pages, whether standalone or integrated onto your websites.
We encourage you to take a look at all of your pages to see how the new themes look. You will be able to customize our system themes, or create your own from scratch with our new theme designer. This will give you greater flexibility to ensure all your pages are in line with your branding.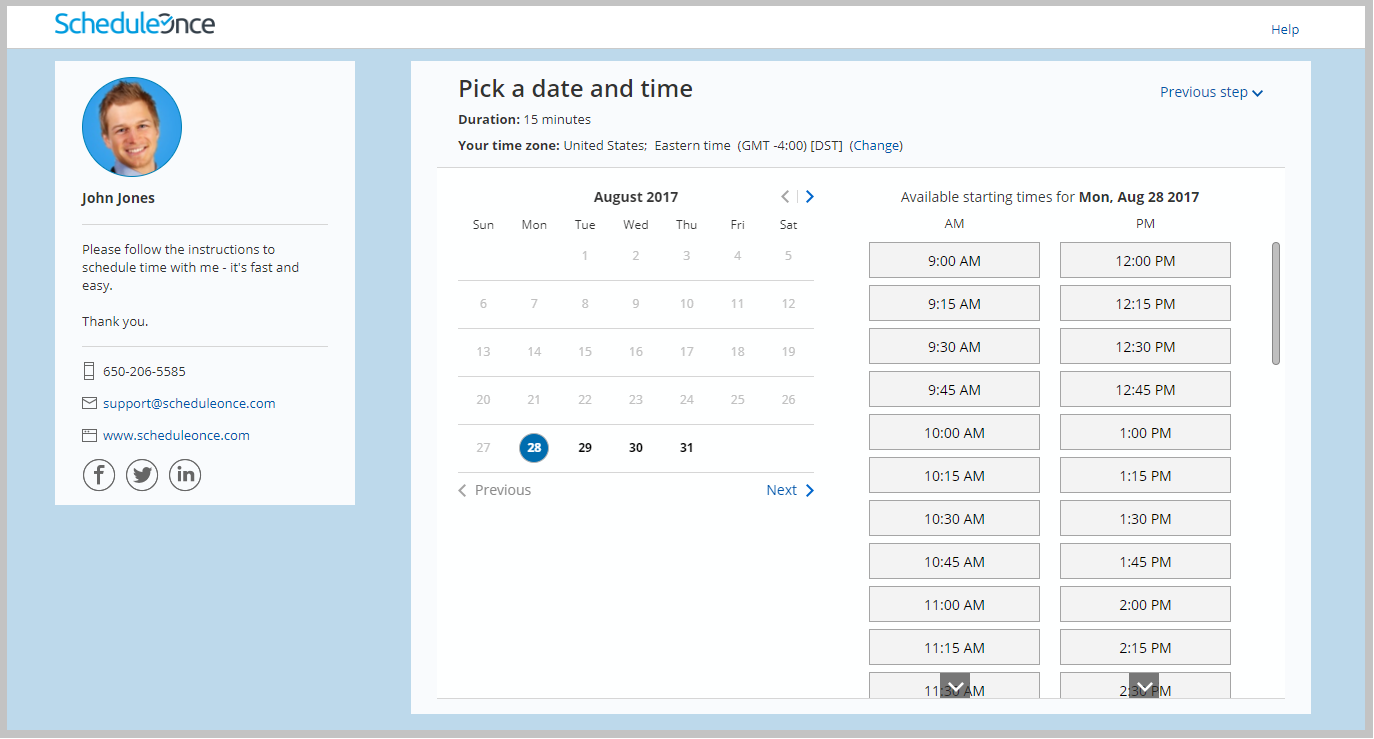 Privacy protection for stored customer data
We are committed to ensuring that your customer data is kept safe and secure. We have added a new layer of security for bookings made with contacts stored in databases, such as your CRM, or your ScheduleOnce account. In these cases, customer information will not be visible on the booking form and we will only indicate that the data is used for making the booking.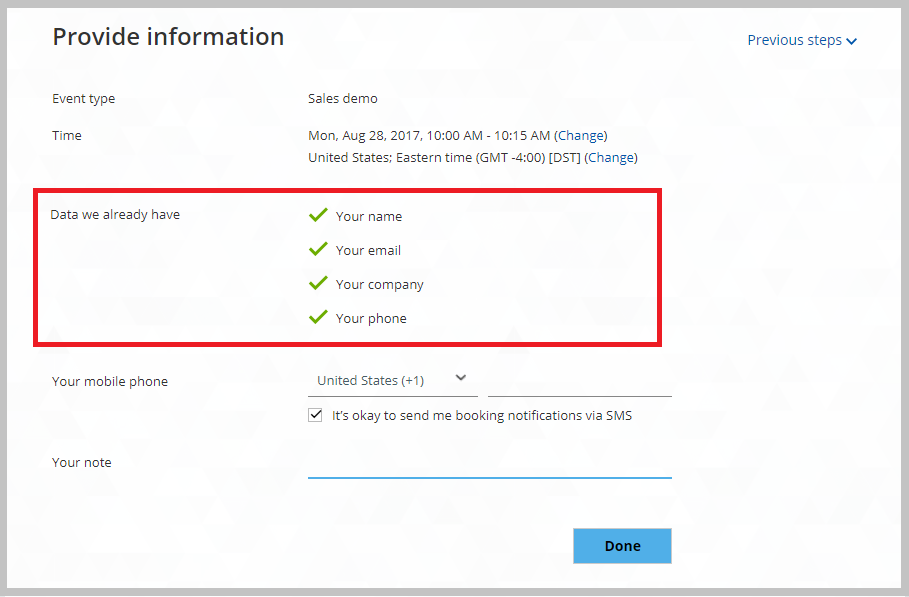 Categories will be their own step on the customer interface
If you use categories to organize your booking pages and event types, you will see that they are now a separate step in the booking process. Your category labels and selection instructions will by default say "Category" and "Select a category". Once the release is live, you will be able to change the text to what your categories actually represent like Location, Department, etc.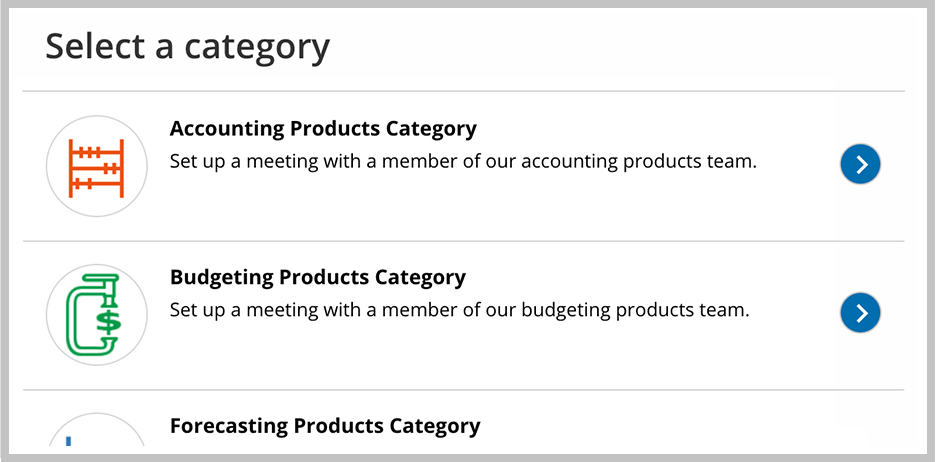 Have questions about the launch?

As always, if you have any questions or feedback, we would love to hear it. You can add a comment to this post or use our Contact page.
Related topics from Product updates