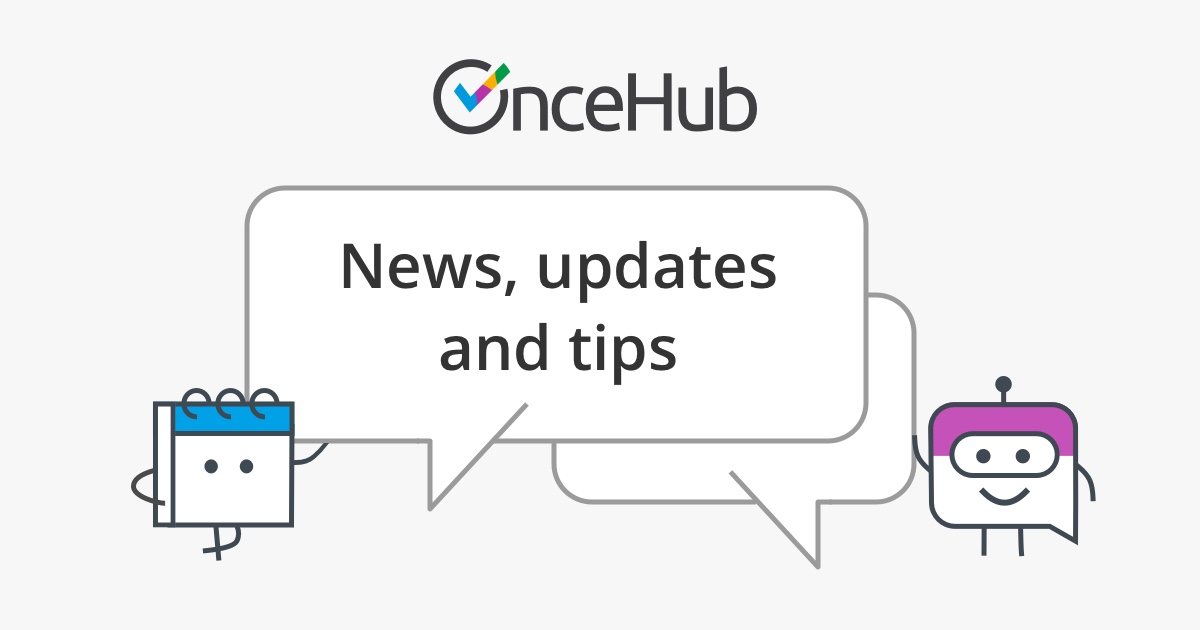 They say time flies when you're having fun! It's already been over one month since we released our biggest release to date - The all-new ScheduleOnce 8.0.
We are excited to say that our revamped platform has been very well received by our users and their customers.
Together with the compliments, we have also received a lot of valuable feedback and suggestions for improvements. Our customers' feedback is always carefully considered and used to make a tangible impact on our product. We are committed to continuous improvement and we believe customer feedback is the best stimulant for growth.
So today we are releasing an updated and improved version of ScheduleOnce 8.0 – ScheduleOnce 8.1, which includes a number of small enhancements that together add up to an improved user experience for you and your customers.
An improved customer scheduling experience
In ScheduleOnce 8.0 we introduced a new and improved scheduling experience. Our mission was to design simplified booking pages that minimize the effort required to make a booking. In ScheduleOnce 8.1, we continued with these efforts.
We further improved the scheduling, rescheduling and cancellation processes. For example, previously if you had time zone switched on, your customers would be prompted to confirm their auto-detected time zone during the scheduling process. We now added the option to use "clickless confirmation", allowing for an even faster and smoother scheduling process.
We have also made improvements to the rescheduling process. Now, when customers reschedule on your page they will first pick a new date and time and will only then be required to provide a reschedule reason. Previously, since the first step was to enter a reschedule reason, customers would have submitted their reason and only then may have realized that no time slots suit them. This change in the order of steps results in a smoother, confusion-free rescheduling experience.
In addition to these scheduling process enhancements, we have also added more functionality to our automatic redirect feature. You can now automatically redirect customers to different webpages after they schedule, reschedule or cancel a booking. The ability to create different flows depending on the customer's action allows you to customize the entire customer experience and lets you accurately track the effectiveness of your campaigns.
An improved user interface
In ScheduleOnce 8.0, we introduced a completely redesigned interface that simplifies setup and user management. Our goal was to create an easy-to-use interface that will save you time building your optimal scheduling scenarios. In ScheduleOnce 8.1 this motive continued to shape our vision.
We have now made integrations and tools even easier to access. The new side bar we added in ScheduleOnce 8.0, which provides quick access to integrations and tools, is now accessible from all areas of the app. Our setup lobby page has also been improved. It is now easier to understand who is the owner of a booking page and what level of access the user has to that booking page. Additionally, we have made public links visible from the booking page and master page list views, making it even easier to share your links with your customers. Finally, administrators are now given more power to manage their team. Administrators can now add profile images to new users they create and edit profile images of existing users.
These are just some of the main improvements we made in ScheduleOnce 8.1. For more information about this release and links to specific articles, please see the What's new in version 8.1 article.
As always, if you have any questions or feedback, we would love to hear it. You can add a comment to this post or use our Contact page.
Related topics from Product updates