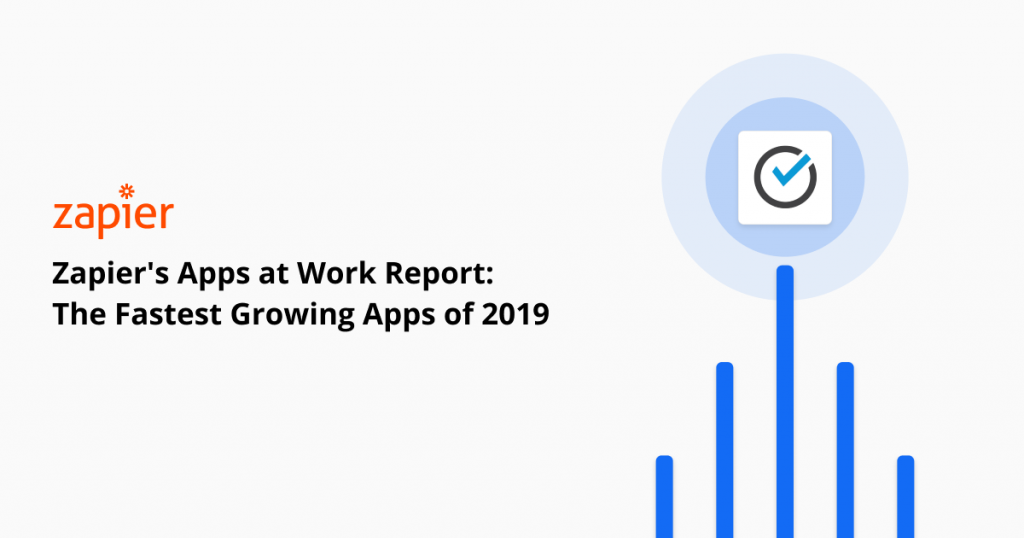 Zapier's Apps at Work: The Fastest Growing Apps Report honors the year's 25 fastest growing apps out of the 1,500+ in Zapier's ecosystem. In the report, Zapier has named ScheduleOnce as one of its top scheduling apps.
The report finds that ScheduleOnce has grown 169% since 2018. This places ScheduleOnce as the 13th fastest growing app on Zapier's platform and the only scheduling app to appear in the top 25 fastest growth category.
ScheduleOnce offers a wide range of features allowing you to create almost any scheduling scenario as well as connect with over 1,500 apps via Zapier.
With the ScheduleOnce Zapier integration you can automate your workflows by connecting ScheduleOnce to your CRM, email marketing application, productivity tools and many more. Automatically send booking and customer data to your apps and ensure your app environment is in sync throughout the booking lifecycle.
Connect to 1,500+ apps
Use ready-made Zap templates
Set up integrations right from within the ScheduleOnce app
For more details, check out the Zapier Fastest Growing Apps of 2019 Report here. And if you're ready to try out one of Zapier's fastest growing top scheduling apps of 2019, sign up for a ScheduleOnce free trial today.
As always, if you have any questions or feedback, we would love to hear it. You can add a comment to this post or use our Contact page.
To learn more about why ScheduleOnce is the go-to scheduling app of choice for sales teams, read our blog post where OnceHub CEO Rami Goraly shares his golden rules for improving conversion from online scheduling.
Related topics from Zapier integration