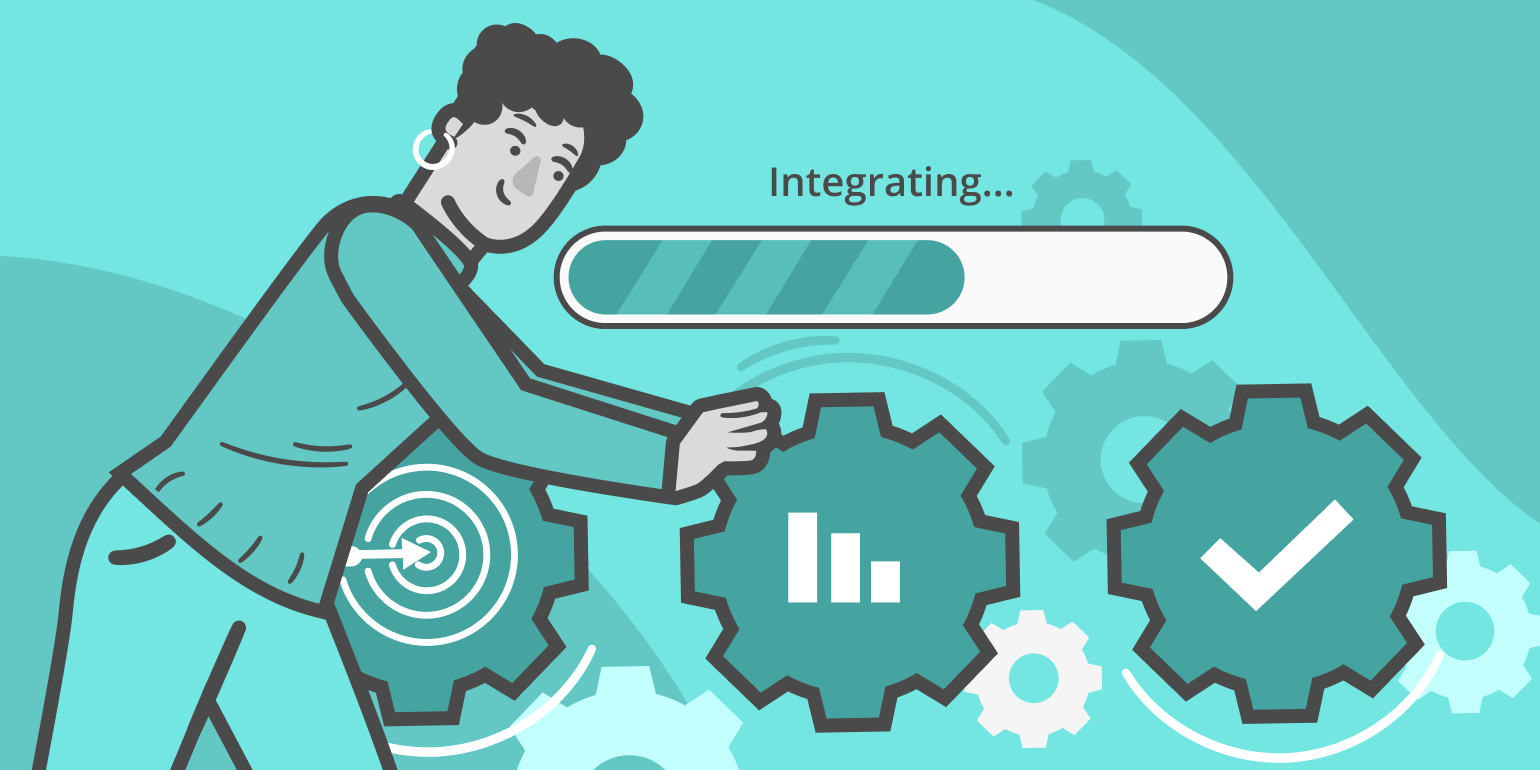 What is a scheduling integration
A scheduling integration usually refers to the seamless connection between a given scheduling software, like OnceHub, and other applications or platforms. It allows for the exchange of information related to contacts, appointments, availability, and bookings.
These kinds of integrations enable users to synchronize their scheduling data across various tools, such as calendars, communication platforms, and customer relationship management (CRM) systems. Using integrations to automate the transfer of customer and booking data to your CRM or other platforms ensures your team always have up-to-date information they can rely on.
It also significantly streamlines the process of setting up appointments by syncing availability, updating your calendar, facilitating virtual meetings through video conferencing tools and even triggering emails or other activities from connected systems.
What can a scheduling integration do for you
A scheduling integration can greatly enhance your existing workflows and everyday life by automating some of the more mundane tasks involved in scheduling and calendar management. Scheduling integrations eliminates much of the hassle caused by the dreaded back-and-forth of trying to find suitable meeting times, as real-time availability is usually displayed to others and enables direct bookings.
At the end of the day, OnceHub's integrations help you to pull focus to core tasks that require your attention, optimizes your time management in a way that works for you and keeps your customer data current and reliable.
Best OnceHub integrations
Zoom integration with OnceHub
OnceHub integrates with Zoom to facilitate seamless video conferencing for scheduled appointments. This integration allows you to automatically generate Zoom meeting links for your appointments and include them in the confirmation emails.
If you use Microsoft Teams for communication and collaboration, the integration with OnceHub can help you schedule meetings and appointments directly within Teams and keep your team informed about your availability.
If you're an Outlook user, integrating OnceHub with your Outlook Calendar can help you manage your schedule more effectively by syncing appointments and availability.
Google Calendar integration with OnceHub
Integrating OnceHub with Google Calendar enables you to sync your appointments and availability between the two platforms, helping you avoid double bookings and ensuring your schedule is always up to date.
Salesforce integration with OnceHub
For businesses using Salesforce as their CRM, OnceHub integration can help streamline the scheduling process by allowing you to create and manage appointments directly within the Salesforce interface. Via your Salesforce integration, you are able to keep all activities updated and clearly assess the status of scheduled, rescheduled, and completed meetings. You can also create and update leads and contacts captured through your OnceHub forms and chatbots.
HubSpot integration with OnceHub
Use our native HubSpot integration to keep track of leads captured, updated and qualified through OnceHub's forms and chatbots.
Stripe integration with OnceHub
For businesses that require payment for appointments or services, integrating OnceHub with Stripe can help automate the payment process and collect payments at the time of booking. The Stripe integration is available via Zapier.
Zapier is a platform that enables you to connect different apps and automate workflows. Integrating OnceHub with Zapier opens up a wide range of possibilities for custom integrations and automations based on triggers and actions.
Some useful integrations through Zapier are:
Help keep leads running smoothly through your sales funnel. Integrate with Clickfunnels via Zapier to create new contact profiles, or add an email to a list.
While OnceHub looks after the email notifications and SMS reminders you'll need to keep attendance for meetings high, you may want to integrate with Mailchimp or other email platforms via Zapier too. Use this option to add new contacts to your subscriber lists and keep your audience interested and engaged long after a meeting has ended.
The OnceHub API
For a more customized integration that creates harmony between your different softwares and workflows, we suggest taking advantage of the OnceHub API.
OnceHub Webhooks
For real-time time data transfers, retrievals and triggers our webhooks are available to smooth and streamline your processes.
---
To sign up to OnceHub for free and access a wealth of integration possibilities, click here.