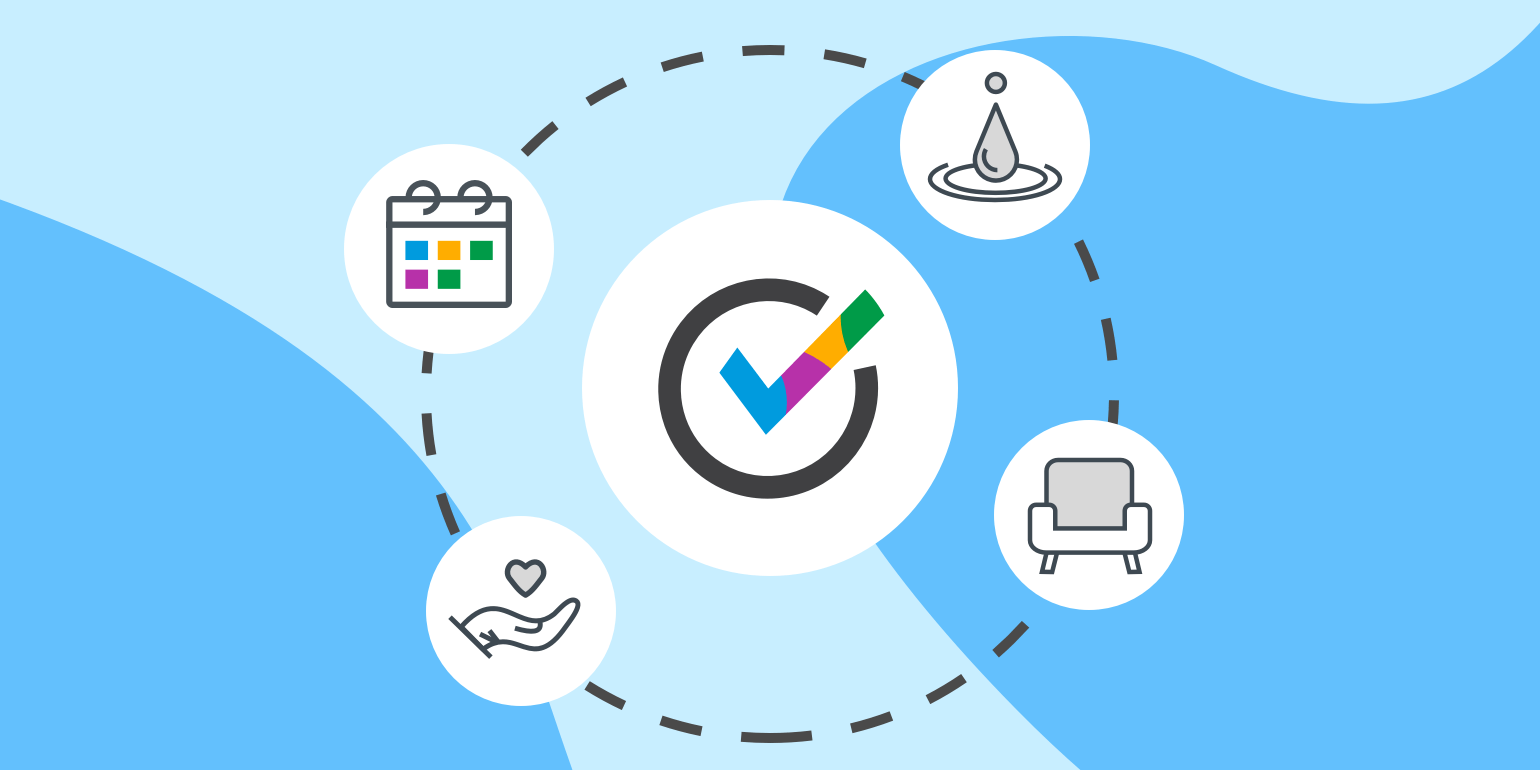 The mental health care industry is one of the largest and fast-growing industries worldwide and requires a sturdy online appointment scheduling system to function smoothly. This multibillion-dollar sector provides millions of employment opportunities and improves people's quality of life and millions of people visit mental health facilities and therapists to receive care and treatment. Online appointment scheduling has made the management of booking time with people more efficient, transforming the industry overall and providing easier ways to engage with patients in need of care.
Online appointment scheduling apps are part of a mental health facility management system in which customers can pre-book their visit and make a scheduled appointment to visit their preferred therapist or mental health practitioner. These booking appointment apps have been introduced in the last decade and have tremendously improved the customer satisfaction index in most mental health centers.
These business scheduling apps not only book your appointments but also provide information about the psychologist, psychiatrist or therapist's availability and help to send reminders for your scheduled appointment time. This has helped manage incoming patients and clients, their waiting times, and reduced manual dependency like lengthy back and forth scheduling. Anyone can check out the available time online through their phone or computers and book an appointment as it suits them.
The market for appointment scheduling software is anticipated to reach $588 million by 2027. The second-highest rise in usage will specifically be seen in the demand for appointment scheduling software, which will be used to the benefit of its clients and customers in the healthcare industry.
The Changing Landscape of Patient Behavior in the Health Industry and use of Appointment scheduling app
The overall landscape of patient behavior has changed in the past few years, especially after COVID. Spending long periods of time waiting for your therapist or to receive your test results was considered totally normal. Social distancing during COVID made people cringe at the prospect of spending long hours around people who could possibly be infected, and many expressed the need to only visit at their designated time slot to reduce waiting times and ward off the risk of infections themselves. Busy lifestyles, mental health issues and reduced interest in socializing have also made it extremely difficult for people to spend time in medical and mental health facilities.
For convenience, scheduling appointments beforehand for a better patient experience and improved mental health has now become vital for all healthcare providers. Providing this on call, the old-fashioned way was always prone to human errors. With online appointment scheduling systems, every individual can schedule their appointments digitally without the help of any support staff, and they can do so at their own convenience. Online appointment scheduling apps have made appointment bookings simple and accessible, resulting in happier customers and improved customer satisfaction.
Benefits of Online Appointment Scheduling App & Software for Mental Health Businesses
Online therapist appointment scheduling software offers multiple benefits to the customer and business. Since mental health care is a service industry, its credibility depends on high customer satisfaction.
Some benefits of online appointment scheduling apps are:
Since the appointment scheduling apps use pre-fed information in calendars for scheduling, appointments are managed better and less prone to error. Once the particular slot is booked, it will automatically show unavailable. It doesn't overbook or double-book, which can often happen when done manually.
Appointment scheduling apps can be used by multiple people, making it more efficient. They work seamlessly without crashing or causing problems which are not possible manually. One can use these apps and software anywhere, anytime, which makes them highly efficient.
When we have a scheduled appointment, we plan these and manage our whole day around that schedule, reducing the chances of a no-show unless there is an emergency.
You can update, cancel or modify your scheduled appointment through the software, automatically reducing no-shows. Both the mental health facility and users will get notified about the appointment changes by the app automatically.
With a scheduled appointment system, patient waiting time reduces significantly in mental health care centers, directly improving customer satisfaction levels.
Many online appointment scheduling systems have multiple add-ons like live chats, online consultations - to save customers precious time. They can also get in touch with their healthcare providers from the ease of their homes.
Best Practices for Implementing Online Appointment Scheduling Software in Mental Health Businesses
Online appointment systems have now become a necessity. Due to busy schedules, mental health issues, or being scared to spend time with infected people, most of us want to spend less time in a queue or waiting line, making online appointment scheduling software necessary for every healthcare center.
If you are new to online appointment scheduling apps and need help with implementation, here are some tips and best practices
Check out the best available appointment scheduling or mental health scheduling app for your business size and your budget.
List your requirements in the software, such as appointment scheduling, reminders, online chat, video consultation, appointment cancellation/modification, etc.
Start informing your clients and patients through your social media page, online ads, or walk-in customers about the change in system or booking dynamic.
You can also use WhatsApp messages and send Emails to your existing customers to provide information about the new appointment scheduling app and how to book appointments online.
Challenges of Online Appointment Scheduling App in Mental Health Businesses
Adding new features to an existing business is always challenging. While implementing an appointment scheduling software, you may encounter the following hurdles before successfully adopting a new process:
Choosing the best appointment scheduling app suitable for your requirement
Staff training so that you make expert use of your appointment scheduling apps.
Informing your customers about the new system and software.
Reluctance towards the use of new technology.
Increased working cost.
Your concern for privacy and data safety while making your information available online.
Staff's resistance toward learning new software.
These challenges have been a part of upgrading systems for ages. It's a part of human nature to fight against change. With a bit of time and some help along the way, people will accept the change and become a part of it. To overcome these challenges, you have to be slow but steady. Educate your employees and customers about the software, how it benefits them, and how it saves time for both customers and staff and you will make it easier for them to embrace the change.
You can always use social media to educate your customer about the ease of use through Instagram reels, Snapchat stories or Facebook videos for better reach and publicity.
Since every upgrade takes time, just give your users time to understand and grow accustomed to your new software processes.
The concern about the cost of buying and maintaining the software is also a concern for many businesses. The initial cost for the purchase of scheduling software is cost-effective as many companies provide free appointment scheduling apps to use initially. They require less maintenance and save you a lot of manual work hours.
OnceHub: Top online appointment scheduling app for Healthcare business - HIPAA compliant
As a part of the software business, OnceHub designs tailor-made scheduling apps for your clients at cost-effective prices. Our online appointment scheduling app for mental health care business is HIPAA compliant and covers all data security prerequisites required by them. Our world-class 24/7 support for our customers and quick turnaround time make us the best option for online appointment scheduling software.
Our online appointment therapist scheduling software has all essential features like online appointment scheduling, modification/cancellation, appointment reminders, and the ability to view different appointment calendars. Besides the basic features, we have improvised our product and have added many exclusive features to make our product stand out. Additional features in OnceHub appointment scheduling app like live chat, forms, and pages can help you to interact with your customers based on their custom requirements.
The best thing about our appointment scheduling app is its ease of use. You do not require any rigorous training to make efficient use of our software.
Our online live chat and live engagement features are revolutionary for clinics who provide mental health solutions. With live chat, your patient can discuss their issues online from the comfort of their house without fearing information leaks and data privacy.
With our excellent support team available 24/7 to tackle your software issues, you can enjoy our quality product without worrying about maintenance and technical difficulties.