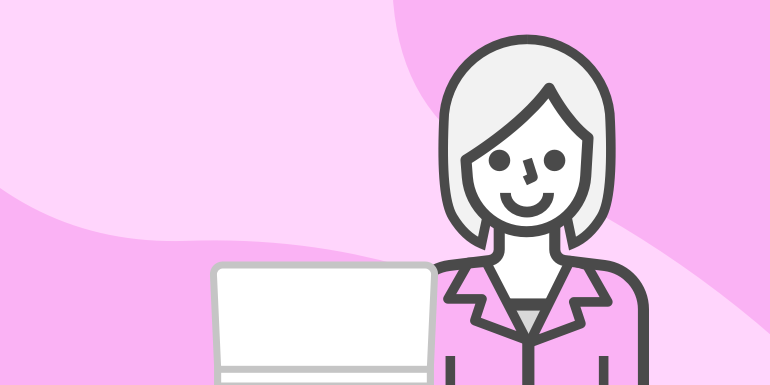 78% of customers buy from the company that responds first, according to Lead Connect. That's why instant lead engagement is key to a successful sales pipeline. By following up with leads as soon as they are identified, you're more likely to keep them interested in your product or service and move them further down the sales funnel. Here are some tips for instant lead engagement that can help you get started.
What is "speed to lead"?
Speed to lead, or your lead response time, is a metric that measures the time it takes for your organization to make contact with a lead. The goal is to make contact as quickly as possible, preferably within minutes. According to InsideSales, making contact "within five minutes of initial engagement yielded 900% more interest than those who contacted potential customers in 10 minutes."
Why is it important to instantly engage with leads?
There are a few key reasons why it's important to instantly engage with leads:
You have a very small window of opportunity to make a good first impression. In a world where instant gratification is king, you don't want to annoy your

website leads

by keeping them waiting. First impressions are critical, and if you don't make a good one right off the bat, it can be difficult to recover.
If you wait too long to engage with a lead, they may go to your competitor. In today's competitive landscape, you can't afford to let that happen.
Engaging with leads immediately shows that you're responsive and attentive, two qualities that are highly valued by customers. This will enable you to create a relationship and build loyalty, making it easier to

nurture your leads.
By engaging with leads quickly, you're more likely to convert them into customers.

Lead acceleration

is the easiest way to push website leads through your sales funnel.
So, as you can see, there are a number of important reasons why you should make sure to engage with leads right away. Don't miss out on the opportunity to make a great first impression and convert more leads into customers - start engaging immediately!
Quick and easy lead engagement
The easiest ways to instantly engage with your leads are via:
Chatbots
Smart forms
Live chat
Social media
We're pretty sure you know how to use social media to interact with leads, so for the purpose of this article, we'll rather discuss chatbots and smart forms.
Chatbots
What are chatbots?
Chatbots are computer programs that mimic human conversation. They can be used to communicate with leads in real-time, providing instant engagement.
How do chatbots work?
Chatbots use artificial intelligence (AI) to understand human conversation. They parse through language and identify key phrases and words that indicate a lead's intent. Based on this understanding, they provide a relevant response in order to engage the lead.
Here's a useful playbook for using chatbots.
Smart forms
What are smart forms?
Smart forms are computer-generated forms that collect lead information. They can be used to instantly interact with leads.
How do smart forms work?
Smart forms also use AI to understand human conversation and identify key phrases. They provide relevant questions based on the conversation in order to collect the necessary information from the lead.
Live chat
What is live chat?
Live chat is another instant lead engagement option. It allows you to interact with leads in real-time via text chat.
How does live chat work?
Live chat works by providing a text-based interface for customer service. This allows you to have a conversation with leads in real-time, providing instant engagement.
Did you know? You can add live chat as an instant lead engagement option via Oncehub.
Instant lead engagement is critical to success in today's fast-paced world. By using chatbots, smart forms, and live chat, you can make sure that you're always one step ahead of the competition. So don't wait - start engaging your leads right away!
Why use chatbots and smart forms for lead engagement?
There are a few key reasons why you should consider using chatbots and smart forms for lead engagement:
They're available 24/7, meaning they can engage leads even when you're not available.
They never get tired, so they can handle large volumes of leads without getting overwhelmed.
They can quickly collect lead information and pass it on to your sales team.
They can help to qualify leads, saving your sales team time.
They can provide a more human conversation than traditional forms of lead engagement, such as email or web forms.
Chatbots and smart forms can be customized to match your brand's voice and tone.
They are cost-effective and can scale with your business.
You can use chatbots and smart forms on multiple channels, such as your website, social media, and email campaigns.
You can measure the success of your engagements with analytics.
If you're looking for a quick and easy way to engage with your leads, chatbots and smart forms are a great option. Consider using them to increase your lead engagement and conversions!
Read here how to add lead engagement to your website with chatbots.
Read here how to add lead engagement to your website with smart forms.
What are the benefits of using instant lead engagement tools?
Increase revenue by eliminating the delay between a visitor arriving on your website and being able to engage with your team.
Delight qualified leads by inviting them to join a live chat conversation or an instant video/phone call with your team.
Save time by eliminating the back-and-forth emails normally required to schedule a call or meeting.
Lead engagement best practices
Follow these best practices to boost your lead engagement.
Use social media platforms to reach out to potential leads. Twitter, LinkedIn, and Facebook are all great places to start.
Make sure your website is optimized for lead capture. Include forms and calls-to-action (CTAs) on every page.
Use lead magnets to entice potential leads to give you their contact information. Offering something for free in exchange for an email address is a great way to get started.
Once you have a lead's contact information, reach out and introduce yourself. A personal touch can go a long way.
Stay in touch with your leads and keep them updated on your product or service. That way they will keep you top of mind.
By following these tips, you can start to build relationships with potential leads and increase your chances of turning them into customers. So get out there and start engaging!
Conclusion
We hope you've found these instant lead engagement tips useful and that they will help you start engaging with your leads more effectively. Remember, the key is to be personal and relevant in your interactions. By using some of the techniques we've outlined here, you can quickly create a connection with potential customers and get them interested in what you have to offer. What are you waiting for? Get started today!
If you want more information on how to use chatbots and smart forms for your business, please reach out to OnceHub. We would be happy to help!