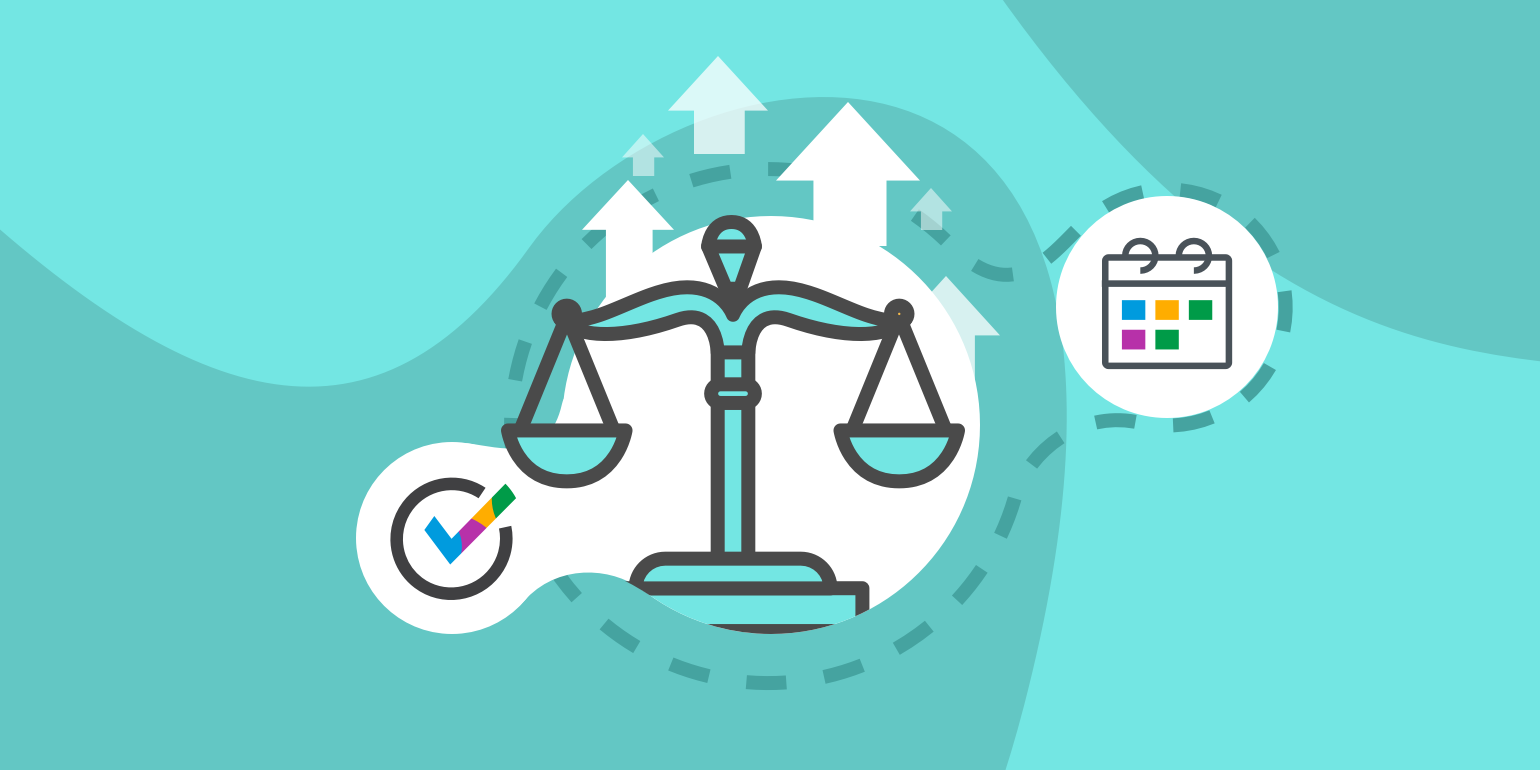 Improve the way you advise clients with OnceHub's law firm appointment scheduling software
---
If you get down to the meat of the matter, legal counsel and advice are a service, and services need to be sold. Much like financial advisors, insurance brokers and personal coaches, these services are a product that needs to be moved in order to turn into a success and the ways in which you do so can drastically affect and change the way it is received by the market.
The landscape of consulting services has always been in flux, as the market adapts to new trends and learns how to buck them. Let's be honest, people don't like salespeople interfering with their daily lives with things like cold calls and display and search ads being considered deterrents almost as much as they are acquisition channels.
So why not place the onus and agency in the hands of the consumer and allow them to engage with you in a way that feels natural and authentic to them and their preferences?
OnceHub is a law firm appointment scheduling software app that is used widely by many lawyers and law firms to book appointments with their clients. Clients can schedule initial consultations with a law firm, as well as follow-up meetings, as required for legal advice and discussions.
OnceHub features for law firm appointment scheduling
Reduce no shows and schedule conflicts in your law firm appointments
Automated reminders via email and SMS to both the client and the lawyers in your team helps increase the successful completion of meetings.
Law firm clients can book 24/7
Our online booking systems help clients schedule appointments at their ease. Our time zone conversion also takes the hassle out of managing appointments from across the globe so that you don't have to spend extra time configuring suitable hours to actually meet with your clients.
Easy canceling and rescheduling for your law firm meetings
When a booking is canceled or rescheduled, an email notification is sent and the necessary updates are made in your calendar automatically.
Quick setup for law firm appointment scheduling software
OnceHub offers a hassle-free integration with your law firm's website and easy customization as per your needs.
Easy booking system with law firm appointment scheduling software
Your clients can book appointments in less than a minute.
Virtual access with law firm appointment scheduling software
OnceHub is cloud-based scheduling software, which means you can securely access OnceHub from any connected device.
Statistics and reports with law firm appointment scheduling software
You can view and track the schedule of your lawyers, the top services being requested, and the lawyers being booked the most for appointments.
Increased client satisfaction with law firm appointment scheduling software
OnceHub provides your clients with flexible booking during the hours they are most likely to schedule an appointment. Automated personalized reminders further help in improving the user experience.
Sync your appointments with law firm appointment scheduling software
See your schedule in Google Calendar, Office 365 Calendar, Exchange/Outlook Calendar, and iCloud Calendar.
Conversational Marketing for Law Firms
Conversational marketing with OnceHub can significantly benefit law firms by enhancing client engagement and streamlining communication processes.
By implementing OnceHub's conversational tools for law firm appointment scheduling software, law firms can create a seamless and interactive experience for potential clients. With features like live chat and chatbots, OnceHub enables instant communication and real-time responses, allowing law firms to capture leads, answer queries, and provide personalized assistance efficiently.
OnceHub's law firm appointment scheduling software capabilities simplify the appointment booking process, enabling clients to effortlessly schedule consultations or meetings with attorneys. This not only saves time for both parties but also improves client satisfaction.
By leveraging conversational marketing with OnceHub, law firms can enhance their online presence, nurture client relationships, and ultimately drive growth in their legal practice.
Understanding your law firm customer journey and when to have meetings
Understanding the customer's journey and scheduling meetings at the right time are crucial for law firm appointment scheduling software to provide exceptional client experiences and maximize efficiency. Here's why it's important:
Tailored communication in law firm appointment scheduling software
By understanding the customer's journey, law firms can tailor their communication and engagement strategies accordingly and make sure they're talking to people at relevant times without missing opportunities. They can anticipate the client's needs, concerns, and expectations at each stage of their respective journeys, ensuring that the right information is provided at the right time.
Efficient resource Allocation in law firm appointment scheduling software
Scheduling meetings at the right time ensures that the firm's resources, including attorneys' time, are utilized effectively.This is especially important in sectors that charge premium rates, as it provides customers with the ease of mind that they are not being billed extraneously or taken advantage of. By aligning meetings with the appropriate stage of the customer's journey, law firms can prioritize their efforts, allocate resources efficiently, and avoid unnecessary meetings or delays.
Improved client satisfaction with law firm appointment scheduling software
Timing is crucial when it comes to meeting client expectations. By scheduling meetings at the right time, law firms demonstrate their commitment to prompt and responsive service and this is incredibly helpful when legal deliverables and milestones are often highly sensitive and emotional experiences for clients. This improves client satisfaction and builds confident trust, as clients feel valued and supported throughout their legal journey and could even go on to become recurring customers.
Streamlined workflows in law firm appointment scheduling software
Properly timed meetings help streamline internal workflows within the law firm, making sure all parties are contributing efficiently and have the requisite capacity to perform to the best of their ability. Attorneys and staff can then prepare relevant information, documents, and resources in advance, ensuring that meetings are productive and focused. This reduces inefficiencies (and overlong billable hours) and enables smoother collaboration between team members and clients.
---
To get your law firm or legal practice started with smarter scheduling and a more efficient mode of conduct, sign up for free today and see just how much easier a little bit of automation can improve your workflow.