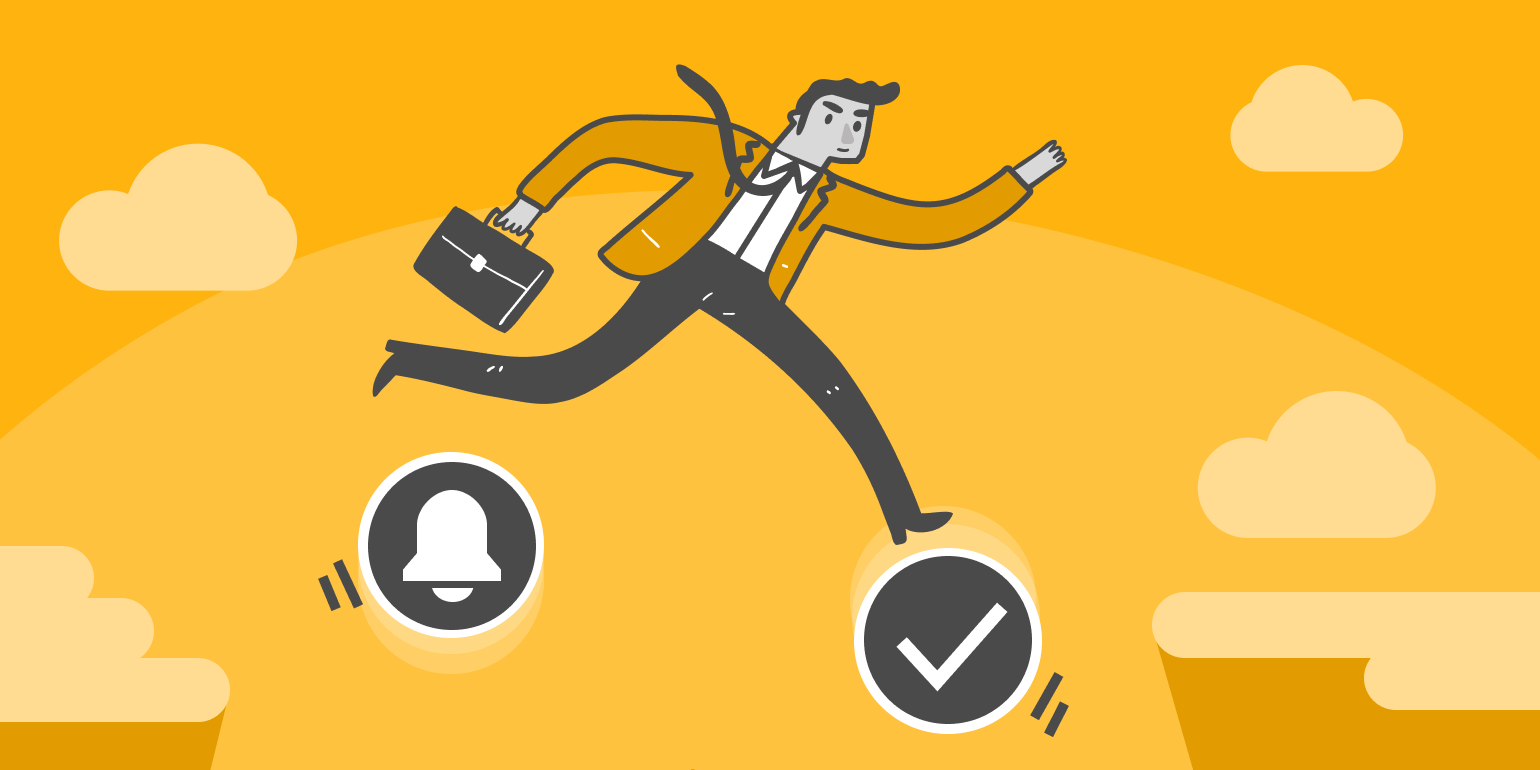 How to avoid and handle no-shows and missed meetings
Be mindful of your calendar
Block out some time in the morning to assess your daily commitments
Gauge which commitments are more urgent and assess accordingly
Enable notifications and reminders so that all parties are aware of meetings
Reschedule via your scheduling apps if you need to
Why no-shows are a no-go
No-shows are not good. Plain and simple. In an era where time is quite literally money and an incredibly finite resource in and of itself, a no-show or missed meeting takes away from an otherwise productive day and erodes the confidence necessary to schedule a follow up. Meetings and engagements are often used as pivotal moments that are needed to progress on a given project, arrangement or collaboration. They also take time to arrange and conduct, so when these efforts are stalled due to no-shows, it can feel like a complete waste of time.
More often than not, no-shows occur due to lack of information and human error by way of forgetfulness. As our obligations and commitments mount during the course of a week, things can fall by the wayside and fade from our focus. While there are certainly instances where meetings are missed intentionally, it is better to give the benefit of the doubt and assume that your participants were not adequately informed or notified of their pending engagement.
This is exactly why notifications and automated reminders are such an important part of the meeting journey process. As our inboxes get flooded and we start playing calendar tetris, it can be difficult to stay adequately abreast of commitments. With notifications and reminders, particularly automated ones, we are able to receive timeous communications that help to avoid no-shows and provide a vantage point of our daily availability and capacity.
Let's take a look at how to make expert use of OnceHub's notifications and reminders, for both yourself and your customers, so that we never need to miss a meeting again.
Notifications are your best friend when handling meeting no-shows
While some notifications can be extremely taxing and serve to distract more than they help, there are times when a ping in the right direction can make all the difference. Notifications are inherently a useful feature, especially when they serve to remind you of important matters and help you spring into action.
Here are some positive effects that notifications can have on your daily professional experience.
Digital peace of mind
Anxiety is the mind killer. It can drive a wedge between what needs doing and what you think needs doing, and these fears can prevent you from conducting your affairs in a stable and prepared manner. When you arm yourself with notifications and reminders that equip you with insight into what is expected of you, you can rest easy knowing that you will be informed about what needs doing and when.
Digital peace of mind has become increasingly important as our app-centric work life balloons into complicated webs of use cases, so having that extra bit of assurance that nothing will fall between the cracks does wonders for our sense of ability and productivity.
Alertness
Much like digital peace of mind, alertness is a great asset when you find yourself staring down the barrel of an increasingly busy day and must quickly jump into action. As we get busier and hit flow, it is a given that some things we need to do will shift out of focus as our present obligations take precedence. In moments like these, having alerts in place that ping you about other items on your schedule that require attention can be a great way to stay ahead of potential mishaps so you don't come across as scattered or ambivalent.
Notifications and reminders are a great way to stay alert and ahead, and can provide you with ample footing to navigate your daily commitments in a way that empowers you and assists you in managing expectations and being informed about where your day is headed and with who.
Rescheduling options
When a meeting cannot commence at the suggested time and there are no alternative options but to miss it and book another slot, rescheduling becomes crucial in order to save face and leave the door open for future opportunities. OnceHub's notifications and reminders allow you to reschedule an impending slot at the click of a button, so that no one has to encounter or endure a no-show and all participants are adequately informed of new times that are more convenient.
How to make expert use of customer notifications
When booking time with prospects, it is imperative that those engagements actually take place as meeting with one another can greatly benefit both parties. This is the assumption that undergirds client-facing meetings, and necessitates a certain level of decorum and punctuality in order to accomplish.
OnceHub's customer notifications enable you to send critical information by way of email or SMS, and can take place at different stages or intervals depending on your event type or booking page setup.
Setting up your customer notifications is a very simple process, and can be used in perpetuity as per the type of event you need or the page you're booking or receiving bookings from. You can make use of templates to configure your notifications, and choose the scenario which will trigger their delivery. While email is the standard route for notifications, if your event type has allowed for the collection of a customer's mobile number you can send emails and SMS in tandem to ensure reduction of no-shows.
To read up more about how to set up and use customer notifications, click here.
How to make expert use of user notifications
User notifications are the ultimate tools to exert a degree of control over your schedule and help to avoid any missed opportunities or unclear directives. User notifications allow you to set which scenarios in your meeting journey trigger email notifications or SMS' that are sent to you and other OnceHub users on your team.
Perhaps you'd like to be pinged when a successful booking attempt has been made, perhaps you'd like to get alerts when people have rescheduled or when it's time to slot a follow-up. On top of notification configuration, choosing your preferred delivery method and tweaking your reminders and follow-ups, OnceHub's user notification settings can also be customized to your exact specifications via the notifications template editor. This gives you granular control over how, when and why you receive notifications to help you conquer your daily commitments.
To read up more about user notifications and how you can make the most of them, click here.
Sign up today
To sign up to OnceHub for free today, click here and get started on creating a notification and reminder infrastructure that ensures you're always on top of things and ready to face your commitments head on.