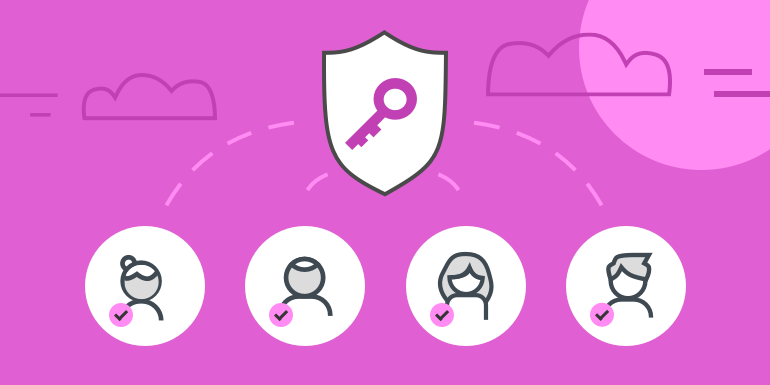 It's not just large enterprises that care about the security of their software. Every business, large and small, wants to know that their data is safe. So why does it normally cost extra to get enterprise-grade security?
OnceHub offers enterprise-grade security to all its customers, at no extra cost.
Scheduling app with security and privacy features
The world is constantly changing and so is the way that teams manage their work. More and more businesses are using cloud-based software, especially as fewer people work in corporate offices. Companies rarely have one system to do everything but instead use different solutions for different processes.
This all leads to an increase in the number of apps that need managing for security and risk. It also leads to problems with users managing multiple passwords across different systems.

Managing scheduling risks with single sign-on (SSO) security
One way for a business to manage these risks is by using a single sign-on (SSO) solution. This enables centralized enforcement of passwords policies while providing employees with a single username and password to access all company-approved apps.
SSO also gives the business an easy way to manage employee access. They can use an identity provider (IdP) like Okta, Cisco Duo, Microsoft Azure, OneLogin, or G-Suite to manage multiple apps in one place. This also allows them to easily add new employees, quickly remove old employees, and review a full audit trail of who's accessing what, where, and when.
Free scheduling tool with best security features
Many software companies charge extra for single sign-on (SSO) capabilities or only include it in their most expensive "Enterprise" plans.
OnceHub believes that every business deserves the best security and therefore provides single sign-on to all its customers, at no extra cost.
If you're a OnceHub customer and you want to enable single sign-on for your account, simply contact our Support team. It's quick and easy to set up enterprise appointment scheduling software and you'll be sure to sleep better at night.