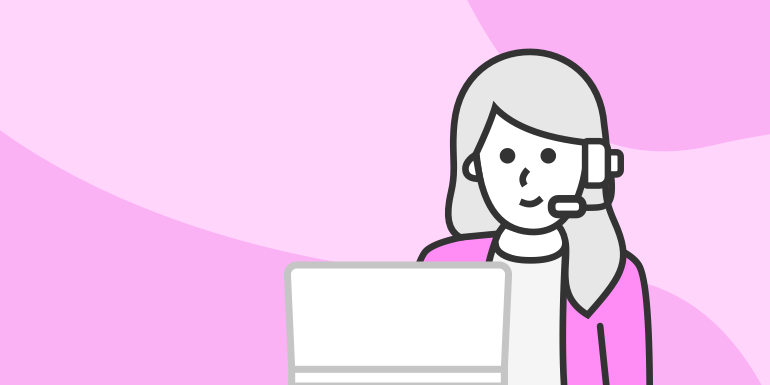 Making appointments with potential customers can be a daunting task. It's hard to know where to start, and even harder to determine whether or not your efforts are paying off. In this blog post, we will discuss some tips and tricks for making more appointments with potential customers.
Have you had success using cold emails to schedule meetings?
Cold emailing can be a great way to set appointments with potential customers who may not be familiar with your company, but it's important that you target the right people. When done correctly, cold email appointment setting can be a successful strategy.
One of the keys to success is making sure your emails are personalized and relevant to the person you're contacting. You should also make sure your email stands out from the rest of the noise in their inbox.
If you can manage to get your email opened, you'll have a better chance of getting an appointment. Personalized subject lines are more likely to be opened than those that are generic. You should also consider including a video or GIF in your email to really capture their attention.
How does appointment setting help your business?
Appointment setting can help your business in a number of ways. First, it can help you prioritize opportunities and focus your efforts on the ones that are most likely to result in sales. It can also help you speed up the sales process by getting potential customers more interested in your products or services.
Setting an appointment is best in cases where a formalized, scheduled meeting is needed. For example, if your sales team is pitching a new product or service to a high-value opportunity contact, with a demo specifically catered to their personalized needs, an appointment is often the best way to go.
That personal touch can accelerate your lead's status to a converted customer that much faster. The sooner they understand the value of your product and how it can help them meet their goals, the more likely they'll be to purchase your services.
Do you have a process for setting appointments?
Most businesses have an established process or workflow for setting appointments. This process usually includes identifying potential customers, engaging with them to qualify opportunities, and scheduling a meeting.
Identify potential customers
The first step is identifying potential customers. You can do this by looking for companies or individuals who are a good fit for your products or services.
Which industries will gain the most value from your services and align with your business strategy? Those are the industries you should target.
Engage with your prospects and qualify them
The next step is engaging with these potential customers. You can do this by reaching out to prospects through various channels, such as social media, email, or an ad campaign. You may set a goal for this step, like getting them to click a link to your website or landing page. The fact they've clicked the link indicates their interest, at least partially. However, it's best to gather more information once they've arrived on your site.
You should ideally qualify them to make sure your team is prioritizing their time with the best opportunities. You don't necessarily want to schedule a meeting with everyone who visits your site; just the ones with a high enough value for your team to devote that extra energy. Lower-value opportunities can be directed to a video, email, or other interaction that works for your business.
This qualification process can include things like determining their budget, understanding their needs, and seeing if they're a good fit for your company. If you use a smart form or automated chatbot like those available with OnceHub, you can easily interact with leads in a relaxed way that motivates them to answer the questions you need.
Once you've qualified them enough for a more personal touch, you may route them to engage with your sales team through live chat, for more information gathering, or to book a scheduled meeting directly through the form or chatbot.
An instant video call or live chat before their scheduled demo can help you understand all their requirements and tailor your presentation to suit all decision makers at their company. It's best if you've already gathered information before the scheduled call so you can start the demo on a strong foot with the main stakeholders, devoting the entire meeting to demonstrating exactly how your business can help theirs rather than needing to spend time asking questions back and forth. This is a critical interaction for high-value opportunities that can help you close the deal much faster.
Schedule a meeting
After you've learned enough about your prospect to qualify them for a meeting with your team, you can offer them times to schedule. If you use a smart form or chatbot like those in OnceHub to identify qualified leads, with integrated scheduling, this process is simple and instantaneous.
They can select a time and date that works for them, synced to your calendar so they only see times you're available. When they book a meeting, OnceHub sends notifications to everyone and puts the event on your calendar, blocking that time for other meetings. You'll never have to worry about double booking again.
How do you prioritize opportunities?
Your appointment setting process will likely have a set of priorities for opportunities. You'll want to focus on the highest-value ones first, and work your way down. This way you can ensure that you're not wasting time on opportunities that aren't going to be worth your while.
If you're using a smart form or chatbot like OnceHub offers, you'll already have all the information you need after your prospect goes through that form or chatbot conversation, answering your qualifying questions. You can easily route them to the path that works best for them: watching a video, talking with a team member through live chat or an instant video meeting, scheduling an appointment, or any other option that works for your business.
How can a business ensure that they are getting the most out of their appointment setting efforts?
There are a few key ways to make sure your appointment setting process is as successful as possible.
First, make sure you're gathering all the information you need before reaching out to schedule a meeting. This will help reduce the amount of time spent on back and forth questioning and ensure that everyone is on the same page when it comes time for the meeting.
Second, use a smart form or chatbot like OnceHub offers to qualify leads and book appointments. This will help you focus on only the highest-value opportunities, and make the process of setting an appointment quick and easy.
Third, send automated notifications to everyone involved in the appointment booking process. This will help keep everyone organized and make sure no one misses an important meeting.
Fourth, make sure your lead acceleration app includes a dashboard or activity stream that allows you to analyze data related to your leads, prospect engagements, scheduled meetings, and any other data points related to your KPIs (key performance indicators). This will help you track the success of your appointment setting process and make necessary adjustments along the way.
Conclusion
There you have it! Some tips for making sure your business is getting the most out of their appointment setting efforts. Implement these tips and see how they can help increase your close rates and boost your bottom line.
Related topics from Live chat and instant calls