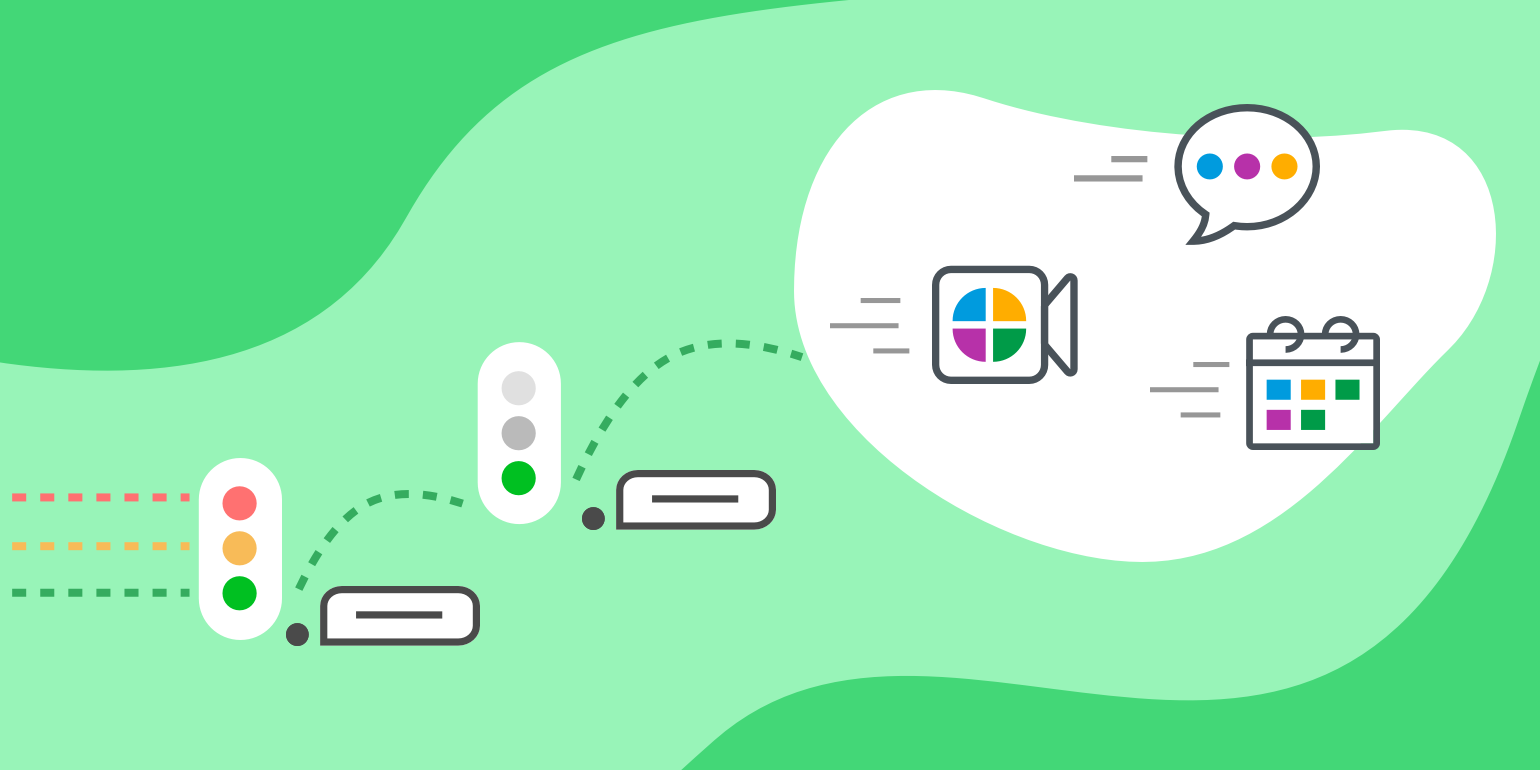 ---
Lead routing rules for traffic management and qualification
Being a part of a successful team is not unlike a long-running round of relay, if you think about it. So much of the time we're picking up where others left off and taking their progress and building on that. Doing things in tandem and working together towards a common goal is what makes great things possible. So why are we not applying this same logic to our digital tools and letting things fall by the wayside?
Routing leads is crucial for your business' overall performance because it has the ability to ensure that each lead is directed to the right person at the right time, improving the chances of conversion and increasing overall efficiency. To make it even better, you really only have to spend time setting it up and then it just kind of works for you in perpetuity if you want it to.
By using a lead routing system, you can avoid missed opportunities, prioritize high-value leads, and provide timely and relevant follow-up to each lead.
How to route your leads
With OnceHub's own tools, you can set up custom lead routing rules based on various criteria such as location, time, lead source, and more, ensuring that each lead is directed to the best-suited team member for maximum results. In a world where so much of what we do on the daily can get lost in translation or consumed by ancillary tasks, it's kind of nice to know that you can exert a level of control in your operations that lets you minimize that as much as possible.
Additionally, routing leads with OnceHub can provide you with valuable insights and analytics to help you optimize your lead management processes over time.
Routing your incoming traffic and having things in place to determine who gets what is a game-changer, so let us show you how you can do just that.
To get a sense of the role routing your leads can play in your day-to-day administration, check out some of these industry specific templates.
---
Lead routing tips for financial advisors
If you're a financial advisor looking to determine potential customers' income and net worth to establish further criteria and ensure relevant contact is made, click here to see what that could look like on your website or pages.
Lead routing tips for consultants
As a Consultant, you have to be so careful with the projects you take on as scope and spend can be a constant concern. With Forms, you can set expectations from the jump and gauge a project's commitment easily like so.
Lead routing tips and rules for coaches
If you're a coach looking to establish a client's professional history and level of experience in order to develop their skills further, click here to see how a form of that nature can appear on your page.
Other routing tips for traffic management and lead routing
Similarly, if you're a digital maven who is struggling to stay abreast of a client's hopes and dreams for their own website and what they expect of your services, you might find yourself in need of some qualifying questions that can help you and your team be aware of what it is your client wants from their new and flashy site like this.
---
You can of course customize and edit your questions and inputs as you see fit with our meeting journey builder and create the customer experience you desire, exactly as you see fit. It really is an iterative process that can be set exactly to your specifications, so sign up for free today to route your leads and let's get you started!