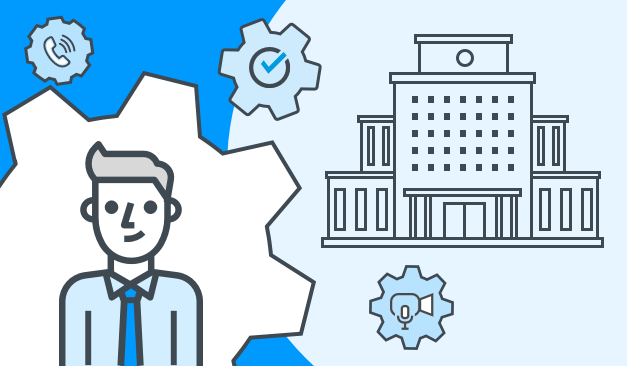 Each year, New Orleans' taxpayers have a four-week period to appeal their property tax. Last year alone, the Orleans Parish Assessor's Office saw over 10,000 queries in the four-week period. This year, they couldn't use their "first come, first served" open door approach because of COVID. They required a new approach that would transform the way they served the public.
Serving the public with ScheduleOnce
Joseph Collins is a Product Manager at the Orleans Assessor's Office directed by Assessor, Erroll G. Williams. His goal was to find a solution to help conduct an orderly, schedule-based appeals process.
Joseph had a clear definition of what the Assessor's Office was seeking. They issued a Request for Proposal for a solution to support them in serving citizens. Upon selecting OnceHub's proposal, Joseph became the ScheduleOnce representative for his team. He presented its various platforms and materials, and answered questions about the product.
The Orleans Parish Assessor's Office approved ScheduleOnce to meet all their requirements.
Once retained, Joseph created an account for the Office and added users from his team. He connected video conferencing tools to their network so they could send automatic secure meeting links. He set up workload rules, including 24-hour buffers for appraisers to prepare for meetings. Finally, he created and customized booking pages for everyone on the team.
The Orleans Parish Assessor's Office could provide appraisers and taxpayers convenient meeting options. Not all meetings needed to be face-to-face. Virtual meetings or phone calls could work too. They also scheduled in-person meetings at other locations to control the flow of people through City Hall. Importantly, they could match taxpayers with relevant appraisers beforehand, saving time for everyone.
"ScheduleOnce is a major efficiency driver. In the past, taxpayers would get sent to the wrong departments, and were bounced around, wasting time and resources, until finding the right group," says Joseph, "Now, because taxpayers can pick the service they need themselves and the system allows a 24-hour meeting lead time — enabling appraisers to review and make proactive adjustments if necessary, it's a major improvement over the past process. I'm very pleased because the product works so well that I've had to provide minimal support."
Our customers (and their customers) deserve the best possible experience we can give them.
With ScheduleOnce, New Orleans taxpayers experienced an orderly, schedule-based appeals process.
ScheduleOnce is the enterprise-grade scheduling solution trusted by teams around the world. Find out for yourself. Sign up for your free trial now.