5 min read
Inbound marketing
Eloise Brink
March 16, 2022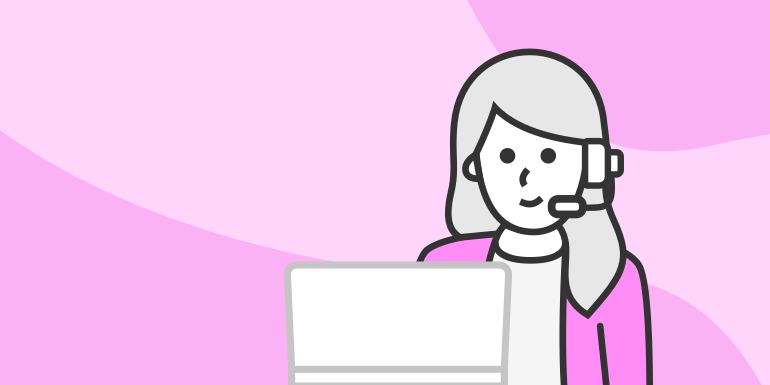 Inbound marketing is a term you may have heard, but what does it actually mean? In short, inbound marketing focuses on attracting customers through valuable content.
It's a methodology that requires a bit more thought and effort than traditional outward-facing methods, but the payoff can be huge. Businesses who use inbound marketing see increased website traffic, higher quality leads, and ultimately, better sales numbers. And search engines love it too!
So if you're thinking about ways to improve your company's marketing efforts, read on.
What is inbound marketing?
At its core, inbound marketing is all about creating value for your customer. You provide value to your customer when you deliver reliable and authoritative information and solutions to their specific pain points. How do you do this? By creating content that's useful, relevant and enjoyable to your target audience. This content can take a variety of forms, including:
social media
blog posts
infographics
videos
newsletters
e-books
The goal is always the same: to provide helpful information that will interest and engage potential customers, without bombarding them with sales pitches.
Once you've created some great content, the next step is to get it in front of as many people as possible. But before you start spamming your followers with links to your latest blog post, it's important to understand the concept of the inbound marketing funnel.
Inbound marketing funnel
The premise of inbound marketing is to meet the customer where they are along their buying journey. The inbound marketing funnel is a visual representation of the buying process. It starts with the top of the funnel, which represents the people who are aware of your brand or product. The funnel narrows as potential customers move down through the different stages of the buying process. At the bottom they become actual paying customers. Inbound marketing aims to draw customers into and through the funnel.
One of the great things about inbound marketing is that it can be used to attract customers at all stages of the buying process. For example, you might create content that's aimed at people who are just starting to think about buying a product or service like yours. They may be searching the web or scrolling social media for inspiration. Or you could create content for people who are already familiar with your brand but may not have been ready to buy anything yet.
Inbound vs outbound marketing
Inbound marketing is often compared to traditional outbound methods. Outbound marketing is about casting your net wide and trying to reach leads who weren't necessarily looking for your service or product. That's why it's also referred to as interruption or push marketing. Think cold calls, print ads and spammy unsolicited emails. Outbound methods aggressively target potential customers with the hope of getting them to buy something.
In contrast, inbound marketing is about providing value in the form of relevant, engaging and useful content to attract customers in a gentle, non-pushy manner. Not only is this method more likely to result in you converting your leads into paying customers, you'll be able to generate customer loyalty in the long run. The likelihood of garnering loyalty is simply higher if you didn't annoy someone in the first place.
The attract, engage, delight model
There are three stages of inbound marketing: attract, engage and delight.
Attract: To reach as many potential customers as possible, it's important to distribute your content in as many places as possible. This means publishing it on your company website, sharing it on social media, and sending it out via an email campaign. It also involves optimizing your search engine ranking by means of SEO so leads come across your business when searching the web.
Engage: Once you've attracted leads, it's important to engage them in a meaningful way. Establish relationships and interact with leads and customers in a way that makes them want to develop long-term connections with you. For example, offer to send them a free ebook or a monthly email with an industry news summary.
Delight: The final stage of inbound marketing is delighting customers with outstanding customer service. This includes responding to queries quickly, going above and beyond to meet customer needs, and providing excellent support.
Attracting, engaging and delighting customers is where OnceHub comes in...
Why you should use OnceHub as part of your company's inbound marketing strategy
What if you could engage your customers in such a novel and delightful manner that they just keep on coming back? OnceHub's products offer you a way to accelerate your leads through the funnel while you attract, engage and delight them.
ChatOnce bots and FormOnce forms can target the right website visitor at the right time with personalized content. This is a less invasive way to reach potential customers. You know they are already interested and you're not approaching them in an unsolicited way.
Our bots and forms are so clever and customizable, you can tailor them to have thoughtful, personalized and meaningful conversations with your leads. You are offering them value because you're engaging with them without delay. Plus you're offering them the opportunity to connect with your team. ChatOnce bots and FormOnce forms can offer multiple engagement options so your customer can choose what they are comfortable with (see, already delighting them!). Choose from instant live chat or scheduled meetings.
Inbound marketing tools
Software tools let you automate many of the tasks involved in inbound marketing. This will help you to reach more potential customers in a more efficient and effective way. Here are a few of the most popular tools you can use to create an inbound marketing campaign:
Content marketing software: This tool allows you to create, publish and distribute content across your website and social media channels.
Social media management software: This tool helps you to manage all your social media accounts in one place, making it easier to publish and schedule posts.
Email marketing software: This tool helps you to create and send newsletters, e-books and other promotional materials to your customers.
SEO software: This tool helps you to improve your website's search engine ranking to make sure your website shows up at the top of the search results, making it easier for potential customers to find your site. You can use paid ads to get even more exposure.
Campaign management software: This tool helps you to integrate your marketing efforts and manage your project.
Dashboard: The tools above should have a dashboard where you can track the success of your campaigns. This is crucial to measure your ROI and make sure you're spending your marketing budget where it matters.
How to measure your campaign success with OnceHub
OnceHub's dashboard allows you to measure the success of your inbound marketing campaigns. The dashboard shows statistics on website visitors, leads generated and conversions. It lets you track how your campaigns are performing over time. By using OnceHub's dashboard, you can ensure that your inbound marketing campaigns are successful and generate a good return on investment.
Conclusion
By providing valuable content, you can attract customers who are in the market for your product or service. Once you have their attention, it's important to continue providing relevant and helpful information. This will ensure that they keep coming back for more. What type of content do you think would be most useful for your target audience?
How do I get started with OnceHub?
If you're new to OnceHub, you can get started with a free Starter account. It's completely free for 25 users and includes access to ChatOnce, FormOnce and ScheduleOnce.
If you're an existing OnceHub user, you don't need to pay extra to start using any of our products! Your existing user licenses for live chat, instant meetings, or scheduled meetings will work across all our products. Why not get started with one of our ready-to-go templates for ChatOnce or FormOnce?
Learn more about what we do at OnceHub here.