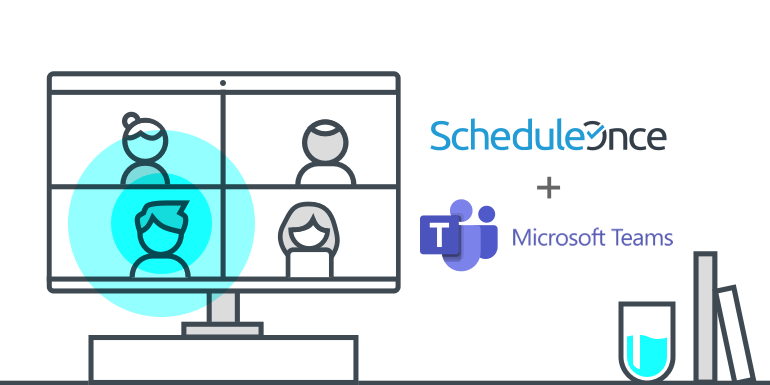 We're pleased to announce that we now support Microsoft Teams.
What is Microsoft Teams?
Microsoft Teams evolved from Skype, focusing on team collaboration and communication. Over the years, Microsoft has rebranded it a number of times.
Teams provides a robust and compliant alternative to other video conferencing options and has the advantage of integrating directly with Microsoft 365 corporate accounts. Microsoft Teams has supported up to 75 million daily users and continues to expand its features.
How does our Microsoft Teams integration work?
Our Microsoft Teams integration completely automates the provisioning of Microsoft Teams sessions. When a customer schedules a meeting, they receive a single ScheduleOnce confirmation, including all meeting details in their local time zone. This saves time, increases participation rates, and conveys a professional image to your customers.
A unique meeting ID and password is created for all Microsoft Teams sessions, to ensure a secure meeting experience with no uninvited guests. Microsoft Teams sessions are updated automatically when customers cancel or reschedule meetings and all meeting participants receive the latest, up-to-date information on all changes.
How do I get started?
To use Microsoft Teams, you will need an Office 365 subscription that includes Microsoft Teams. When connecting your Office 365 Calendar to OnceHub, Microsoft Teams is configured as a video conferencing option. Simply choose Microsoft Teams as your video conferencing option on your booking page and you're all set.
Related topics from Product updates