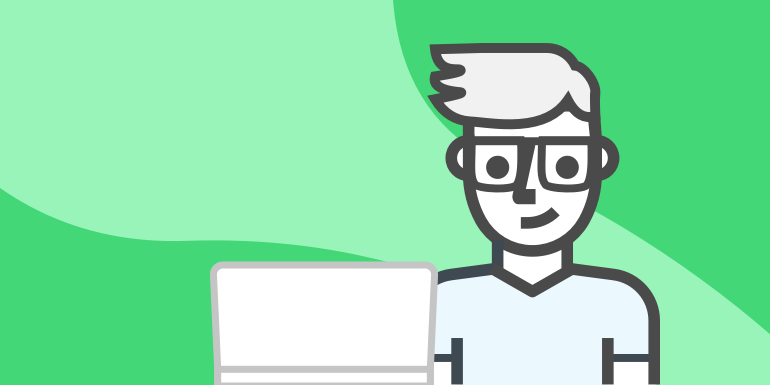 Hey, have you tried using live chat to communicate with your customers? It's a great way to provide service and support in real time. You can answer questions, solve problems, and even close sales. And it's a lot easier than picking up the phone. Give it a try!
What is live chat?
Live chat is a feature that allows you to communicate with website visitors in real-time. You can use it for:
Lead generation

by asking questions that will help you collect contact information.
Lead qualification

by asking questions that will help you qualify live chat leads.
Sales by offering discounts or coupon codes to encourage visitors to buy from you.
Customer support by being available to answer questions and resolve issues.
What are the benefits of using live chat?
Benefits include the following:
You can provide immediate assistance to website visitors.
You can

nurture leads

by building relationships with them.
You can close sales and increase conversion rates.
You can reduce customer support costs.
You can collect feedback and improve your product or service.
Setting up a live chat on your site
There are a few different ways to set up live chat on your site. You can use a live chat software or offer live chat via your chatbot or smart form.
Once you've decided which method you want to use, setting up the chat itself is relatively simple. For most software, you'll just need to create an account and then copy and paste a snippet of code into your website's HTML.
Follow these steps to get started:
Choose a live chat software that meets your needs. There are many different options available, so make sure to do your research before making a decision. Or you could just try out

OnceHub for free. Just saying.
Install the software on your website. This can usually be done with a few clicks of a button.
Train your team on how to use the software. This is important so they can provide the best possible experience to your website visitors.
Start using live chat to communicate with your

website leads!
Did you know? You can offer live chat through OnceHub.
How can live chat be used for lead generation?
There are a few ways that live chat can be used for lead generation:
Engage with visitors
Use live chat to proactively engage with visitors on your website. By starting a conversation, you can learn more about their needs and whether they would be a good fit for your product or service.
Capture leads
Capture leads by getting contact information from visitors who are interested in what you have to offer. You can then follow up with these leads later to continue the conversation.
Qualify leads
Use live chat to qualify leads by asking questions about their needs and budget. This can help you determine whether a lead is worth pursuing further.
How to use live chat for lead generation
Here are a few tips to keep in mind when using live chat for lead generation:
Be available:

Make sure you are available to chat during the hours that your website is live. If you're not available, visitors may move on to another website.
Be responsive:

Respond quickly to chats so that visitors don't have to wait long for a response. If you take too long to respond, they may lose interest or go to another website.
Be helpful:

Be helpful and friendly in your chats. This will build trust and show that you're interested in helping the visitor.
Be knowledgeable:

Be sure to know about your product or service so that you can answer any questions the visitor may have.
Live chat best practices
Now that you have live chat set up on your site, it's time to start using it to its full potential. Here are a few tips:
Use an engaging photo and name for your chat widget. This will help build trust with visitors.
Use proactive triggers to start chats with visitors. For example, you can set up a trigger to start a chat when someone has been on your site for more than 60 seconds or when they visit a specific page.
Have a script ready for live chat so that you know what to say and how to keep the conversation going.
Be available to chat during business hours, or at least during the times when your target market is most active online.
Route to offer a scheduled meeting if live chat agents aren't available to create a seamless experience for your website visitors.
By following these live chat best practices, you can make sure that you're set up for success.
Conclusion
We hope that this article has helped you understand the benefits of live chat and shown you how it can be used to improve your business. It can be an incredibly powerful tool that can generate leads, boost sales, and improve customer support and experience, but you need to know how to utilize it properly and effectively. Use these best practices and tips along with some lead generation strategies to get the most out of your live chat experience. So don't wait – get started today!
To use live chat for free, go over to OnceHub.
Related topics from Live chat and instant calls