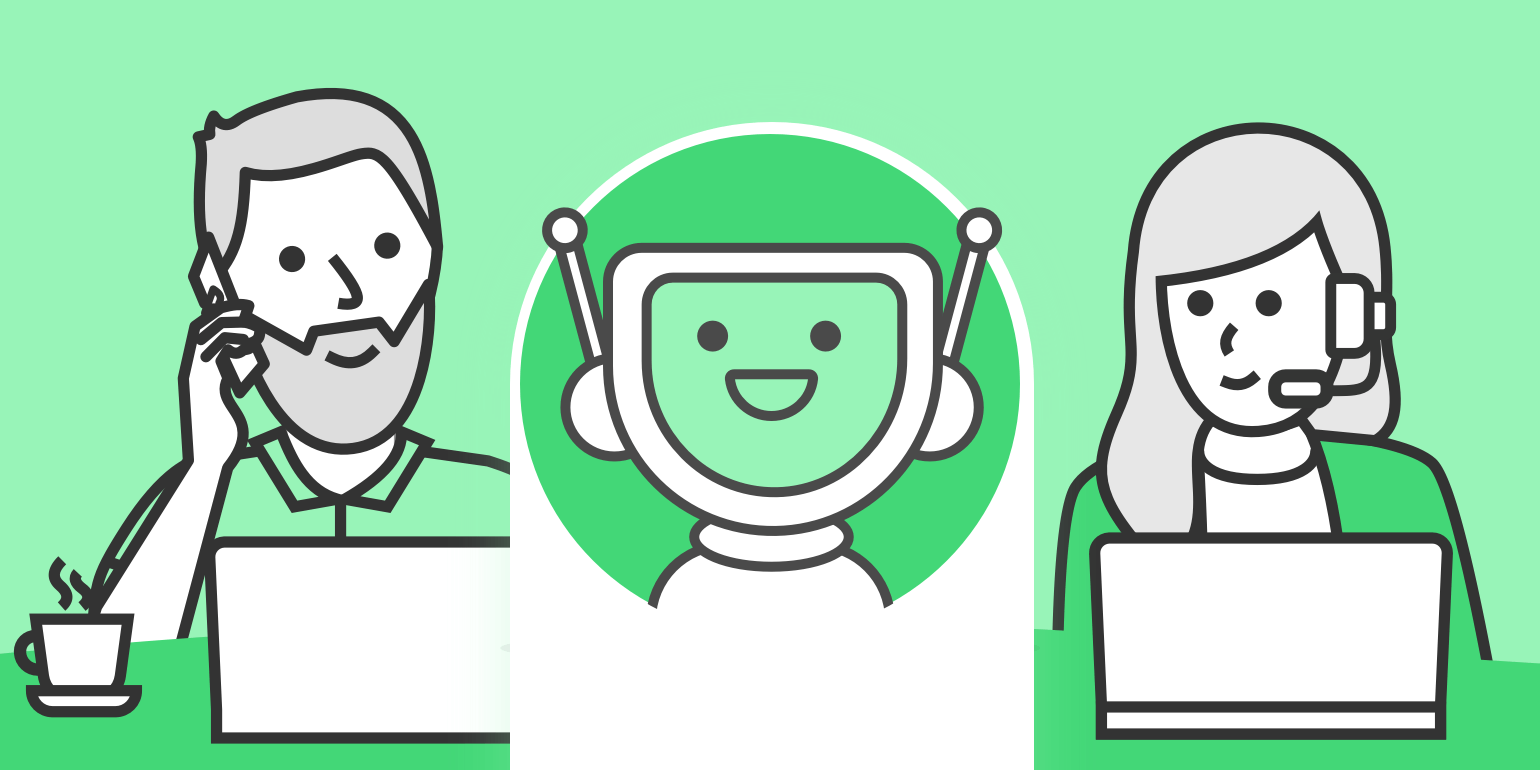 Why a virtual assistant is the right choice for your calendar
The advent of the digital age brought on a wealth of new opportunities, challenges and a whole bevy of new careers. We saw the extension of the executive suite take on interesting new acronyms, ranging from COO, CTO, CCO and beyond. New designations like content manager, integration liaison and the nebulous 'marketing ninja' abound, and these professional novelties pointed towards a growing and vibrant market that embraced change and dared to do things a little differently.
Of these new additions to resumes around the world, one particularly sticky and sustainable professional avenue remains that of the virtual assistant. There are times in our lives where the concept of assistance seems absolutely essential but relatively out of reach, and it is here where virtual assistants make a clear case for their services.
Let's take a look at what exactly a virtual assistant does, and how we might just have the perfect thing for them to continue to do so.
What is a virtual meeting assistant
So upon reading the words 'virtual assistant' you might think of popular voice-activated assistant software like Siri or Alexa, but the VA's we're talking about today are very much human. A human virtual assistant, or remote administrative assistant if you prefer, is a real person who provides various support services to busy people with busy lives.
They can usually perform a variety of tasks pertaining to administration, specialized tasks or the interpersonal liaising expected from a high-level assistant. Unlike Siri and Alexa, a virtual assistant performs tasks and services on behalf of clients and employers through digital communication tools, email or phone and are absolute powerhouse mavens of remote collaboration. Siri and Alexa can point you in the right direction, but a well-equipped VA can transform the way you work and provide you with the advantage and edge necessary to prevail victorious over your to-do list.
Services provided by calendar management virtual assistants
As you can imagine, virtual assistants are usually quite unique in their specific outputs and field of expertise, but they are all committed to providing superior services in a remote-friendly and often asynchronous way. Some of the skills and specialties usually include:
Administrative tasks
Data entry and management
Customer service
Content creation
Research
Social media management
Travel planning
Personal errands
Language translation
Specialized tasks
Virtual assistants are usually self-employed or contracted on a freelance basis, but there are various VA hubs or agencies popping up that handle a lot of the admin and finer details on behalf of both clients and assistants. There are many advantages to hiring virtual assistants, but chief among them is the personalized touch and nuanced judgment they are able to bring to your business or professional needs. As virtual assistants operate part-time on your behalf, you can also look forward to a lot of creative problem solving that you might not have originally anticipated.
Virtual meeting assistants need digital assistants
One of OnceHub's primary use cases is that of the digital assistant. We've taken great care to create a suite of products and tools that can help you gain granular control over your schedule and provide you with the relevant information and context to transform the way you meet with others, for good.
By enlisting the help of Chatbots, Forms and Pages, you can create a scheduling ecosystem that not only simplifies your meeting infrastructure and processes but also empowers you to do more and make the most of what you already have.
When these functionalities are used in tandem with the convenience and efficiency of a virtual assistant, things start to get very interesting.
Why virtual assistants love the OnceHub digital assistant
Apart from being a powerful and intuitive scheduling tool, OnceHub offers a range of products and integrations that allow you to reign supreme over your schedule and upgrade the way you go about setting up and conducting the meetings you need to drive your business. Virtual assistants have spectacularly full plates, but with a keen eye toward automation and a bit of smart solution-oriented set up, you can take away a lot of the administrative burden that comes from the back and forth and set both yourself and your clients up for continued scheduling success.
OnceHub Chatbots
Chatbots are a great way to create opportunities for conversational marketing, and you can set them up for your own services or as a way for your clients to make sense of their incoming traffic so they can pick up on them later.
OnceHub Pages
Pages are a great way to create a digital space where people can enquire about you or your clients' business, get a sense of your services or engage directly with your brand and schedule in an organic way.
OnceHub Forms
We all could do with a little more context and insight, and a great way to acquire it is by setting up a OnceHub form that allows you or your clients to route and qualify your site visitors and get a sense of what they want, how they want it and how you can be of service.
Other ways OnceHub can assist virtual assistants
As a scheduling and context-building platform, you could say that OnceHub and virtual assistants are a match made in calendar heaven. On top of its optimization and efficiency-creating capabilities, you can also look forward to:
Efficient scheduling with OnceHub for virtual assistants
OnceHub allows VAs to set their availability in a centralized calendar, making it easier for clients or teams to book appointments and have their VA be fully aware and in control of said bookings. Not only does this reduce the back and forth of scheduling meetings but also helps all relevant parties manage their time better and act in accordance with their pending commitments.
Easy online booking with OnceHub for virtual assistants
Clients and team members can easily view VAs' schedules and book appointments online without having to conduct arduous exchanges and communications to ascertain availability. This self-service aspect can save time on both ends and create an open and collaborative sense of working together.
Convenient automatic reminders with OnceHub for virtual assistants
VA's can use OnceHub to set up automatic reminders for clients and themselves, ensuring that everyone stays abreast of their appointments and reducing things like no-shows or accidental double bookings. Notifications and automated reminders are essential components of the VA ecosystem, as they help all parties prepare for their scheduled tasks and meetings.
Highly customizable booking pages with OnceHub for virtual assistants
With OnceHub, VAs can create personalized booking pages for themselves and clients that have all relevant branding, contact information, service types and availability displayed prominently, making the scheduling process one crucial step super easy from the get-go. This professional touch can enhance the VA's image and make the scheduling process a lot easier and user-friendly for clients.
Integration with a variety of virtual meeting tools for virtual assistants
OnceHub offers a range of virtual meeting integrations and works perfectly in tandem with popular apps like Zoom, Microsoft Teams, Google Meet and more.
Foolproof time zone conversion with OnceHub for virtual assistants
If you're a VA with a range of international clients, you'll be thrilled to hear that OnceHub makes dealing with people from across the globe an absolute breeze and does all of the time zone meeting planning calculations on your behalf. So you can schedule meetings as you wish with the security of knowing that they're all done so with accurate time zone considerations.
Easy reporting and analytics with OnceHub for virtual assistants
OnceHub can provide detailed information and insights into appointment metrics, helping VAs track all of their bookings, busiest times, as well as their overall performance.
Intuitive client management with OnceHub for virtual assistants
VAs can conveniently keep track of all their client details, appointment history and communications from within the OnceHub platform.
Automated follow-ups with OnceHub for virtual assistants
With OnceHub's platform, VAs can set up automated follow up emails or surveys to gather feedback or provide additional information as needed.
---
There you have it. If you or your virtual assistant are in need of some digital assistance, click here to sign up to OnceHub for free today.
Related topics from Meeting journeys