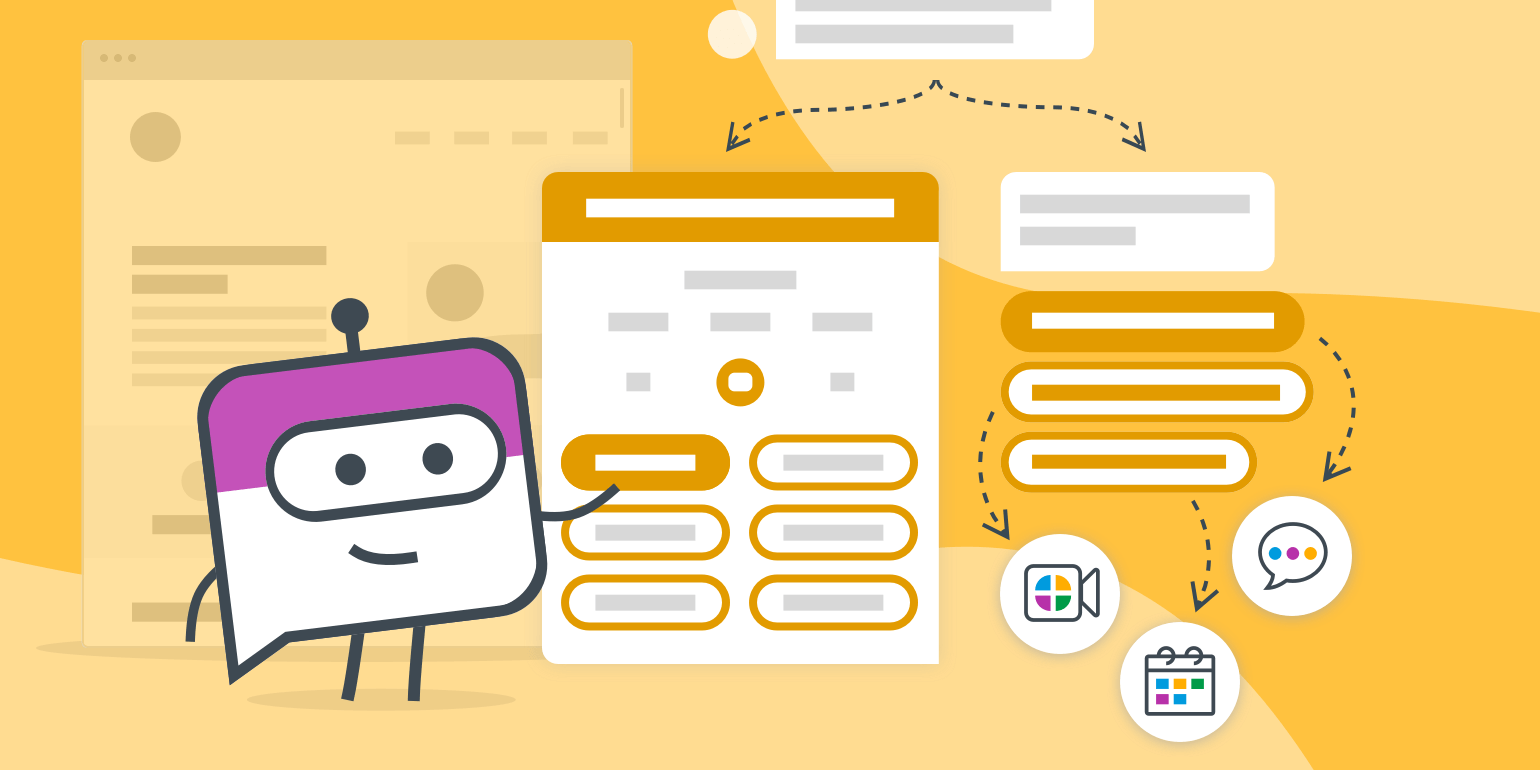 ChatOnce is a smart chatbot solution that qualifies leads and connects them instantly with the right people in your team. No more delays or wasted sales opportunities!


To learn more about smart chatbots, check out our blog article on lead acceleration with ChatOnce.
Use ChatOnce to add lead qualification to your website
Lead qualification is simply the process of asking visitors a few carefully chosen screening questions to see if they're a good fit for your business.
You might have hundreds or thousands of visitors on your website who want to talk with you or your team. But not all of those visitors are going to be good sales opportunities. In order to avoid wasting valuable time, you can use ChatOnce to ask automated qualification questions.
In most situations, you want to limit yourself to two or maybe three qualification questions. If you start asking too many questions, your website visitors might start getting bored and head somewhere else.
For example, a B2B SaaS company might ask how many people will use the product or how many transactions are expected each month. Alternatively, a financial advisor might ask about people's annual income, net worth, or financial goals.
If you'd like to see more examples of qualification questions, why not check out our range of ready-to-go chatbot templates?
Once you've qualified a visitor as a good fit for your business, you can decide how to connect them with your team and who they should speak with. For example, you could offer an instant live chat conversation or a scheduled meeting.


Flow chart.
Lead capture, leading to Lead qualification: "How many people in your team would use our products?"
Leading to Lead qualification: "When would you be ready to get started?"
This question splits into two possible flows
Flow 1: Lead assignment: Inbound sales, leading to Lead engagement: Offer instant video call or scheduled meeting.
Flow 2: Lead assignment: Customer success, leading to Lead engagement: Offer live chat or scheduled meeting.
How do I get started with ChatOnce?
If you're new to OnceHub, you can get started with a free Starter account. It's completely free for 3 users and also includes access to ScheduleOnce and FormOnce.
If you're an existing OnceHub user, you don't need to pay extra to start using ChatOnce! Your existing user licenses for live chat, instant meetings, or scheduled meetings will work across all our products. Why not get started with one of our ready-to-go templates?