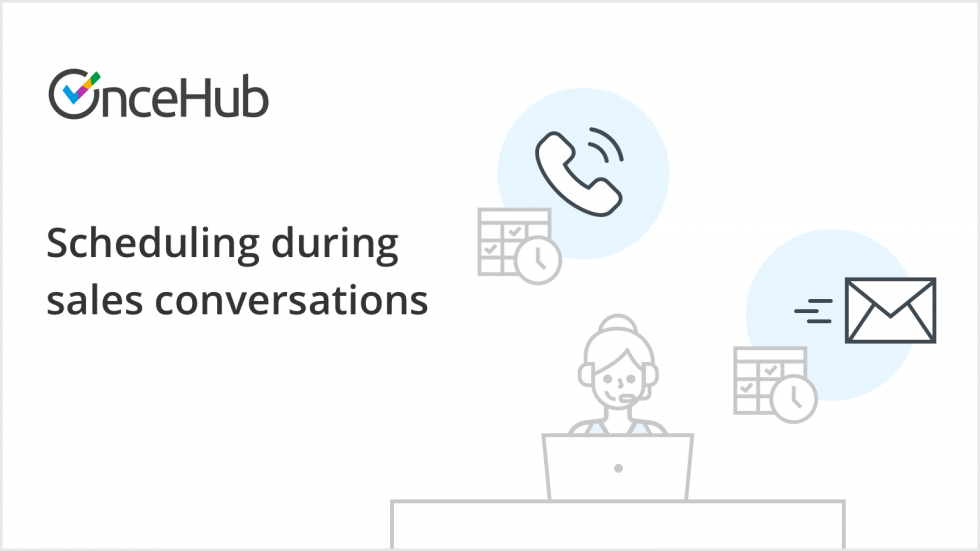 With our 9.2 release, we've made scheduling during conversations even more accessible with the InviteOnce copy links to clipboard feature.
This feature lets you invite a customer or prospect to self schedule by copying and pasting InviteOnce links into your existing email thread or instant messaging conversation.
Timing is everything when it comes to engaging with new prospects. When a prospect or client shows interest in your product or service, you need to schedule a time to meet with them at the point of engagement. Many times you only have one opportunity to schedule a sales demo, follow up call or meeting. Traditional methods of scheduling a time to meet over the phone or via email can be messy and inefficient, especially when multiple parties are involved. Miss your opportunity or leave it in the prospects hands, and valuable prospects could fall through the cracks.
Don't let prospects go unless there's a meeting scheduled
The best way to ensure you get leads into the funnel while they're highly engaged is to schedule during the sales conversation. Whether it's via email or phone, using the right calendar scheduling tool means you accelerate time to engagement and ensure the booking is made at the peak of interest.
ScheduleOnce and InviteOnce enable scheduling during both email and phone conversations for multiple use cases. Instead of putting your customers through the back and forth of many emails, you can immediately connect them with your team. This ensures booking when your prospect's interest is high and also means you can schedule according to your, and your team's, requirements.
Scheduling during a sales conversation
There are many ways you can use online scheduling during sales conversations. For example, with InviteOnce, a salesperson scheduling a discovery call or an account executive scheduling a demo can quickly and easily schedule on behalf of a customer while they have the prospect on the phone.
Scheduling as part of an email conversation with ScheduleOnce caters to all types of scheduling scenarios. From simple prospect scheduling with a single sales person to more complex scheduling scenarios including dynamic and static panel meetings. Instead of letting your customers and prospects wait to be engaged, you empower them to immediately connect with your team.
Whichever booking scenario you require, scheduling during sales conversations is a must for capturing your prospects at the peak of their interest and accelerating time to engagement.
To learn more about this release read our article on What's new in version 9.2 or watch our webinar below:
As always, if you have any questions or feedback, we would love to hear it. You can add a comment to this post or use our Contact page.
Related topics from Product updates