1 min read
Transitioning from face-to-face to phone meetings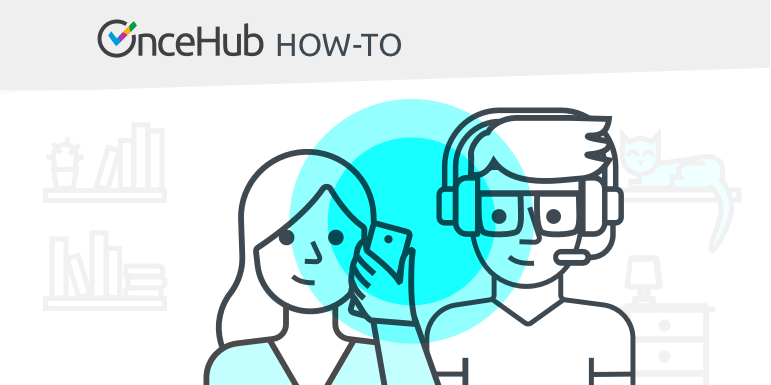 Many customers have reached out to us the last few weeks, talking about how they're transitioning all their face-to-face meetings to virtual meetings. If, like them, you're taking all your meetings at home these days, we've got you covered. Depending on your customer base, you may want to offer the most traditional virtual meeting of all: phone meetings.
In this article, we show you how easy it is to update your OnceHub account to use phone meetings instead of face-to-face meetings. Updating the relevant section only takes a couple minutes from beginning to end.
Wanting to switch to video meetings instead? Check out this article instead.
Transitioning to phone meetings in OnceHub
If you want to switch from face-to-face meetings to phone meetings, this is easy to configure. You'll be back to scheduling in no time.
Go to Setup -> ScheduleOnce setup in the top navigation bar.
Select the relevant Booking page -> Location settings.
In the Meeting location step, select This is a virtual meeting.
In the Who provides conferencing information? step, select Conferencing information is provided by the Customer.
In the Edit conferencing information step, you should adjust the default text to something like, "This is a phone meeting."
In the Conferencing information label step, switch the default text to, "Phone number."
Click Save.
You're done! They will be asked for their phone number when they provide their information while making a booking.
Watch the video:
---
If you have any questions on setting up phone meetings, please don't hesitate to comment below or contact us.